Our Ambassadors are a diverse group of individuals united by the common belief that celebrating what we make matters. They are committed to sharing the story of Miranda's Hearth in order to help us build a community through creativity that is accessible, affordable, and approachable to people of all professions.
Hearth Ambassadors provide the advice, support, and connections that make our work possible. Because they are all tirelessly working on their own projects, you may not see them at every event but they are a vital component of the Hearth Community.
If you are interested in becoming a Hearth Ambassador or would like to nominate someone you know, send us an email at miranda@mirandashearth.com. We are always looking to expand our community by welcoming new, inspiring individuals.
 Ambassador Responsibilities
 Ambassador Benefits

Share the Hearth Message through social media and word of mouth.
Offer advice and support that will help Miranda's Hearth grow.

A platform to share projects and ideas.
Special discounts to large-scale Hearth Events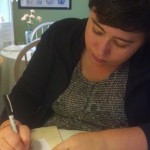 Jessica Atcheson
One of the original Embers, Jessica became an Ambassador for Miranda's Hearth as she moved to dedicating herself more fully to her work fighting domestic abuse through organizations like The Network/La Red and the Boston Area Rape Crisis Center.
In addition to her non-profit work, Jessica is an avid knitter who makes wonderful mason-jay cosies.
---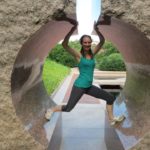 Tiffany Breindel
Lover of the outdoors and the dance floor! Instructor and organizer for RDU Blues in Durham, NC and currently using her organizational skills as an event coordinator for 1870 Farm in Chapel Hill.
She is slowly mastering the sewing machine in order to start a company called Pockets for All dedicated to creating womenswear with useable pockets!
---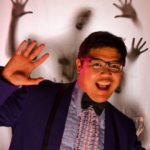 Hsiu Chang
A talented violinist, Hsiu first came to the Hearth for our jam sessions but stuck around for our potlucks and dances.
Hsiu is also an active swing dancer and  holds a Masters in business Administration from Plymouth State University.
---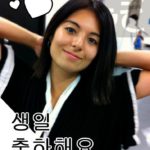 Andrea Gill
Our representative from Maryland, Andrea Gill was one of the first people to hear about the Hearth as Miranda's college roommate!
Andrea is a talented seamstress, creating costumes of all sorts.  She is also a talented musician and has performed in everything from a capella groups to metal bands.
---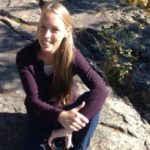 Dena Haden
Dena met Miranda at the Boston Critique Group, as artists sharing their work and engaging with the creative community, soon to find they had many common interests! From that point on, she has been supportive of the Hearth and its mission. Dena is an artist, working with found and natural materials, and avid gardener and a community activist.  She is the director of the Boston Critique Group and is the co-founder of Groundwork a coworking space and gallery in downtown New Bedford.
---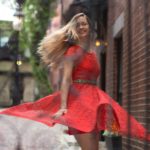 Cynthia Staats
Cynthia is a Building Enclosure Engineer at Simpson Gumpertz & Heger in Boston. She spends her days climbing building and making architectural drawings.
A long-time Hearth supporter, Cynthia was one of the very first Ambassadors and is married to Hearth Ember Cory Allen Staats.
---