When I was first trying to come up with a name for this creative community of ours, the Hearth was the easy part. A Hearth isn't actually the fire, it's the bedrock underneath the fire, the place where fire happens. It's the center of the home, of community, of warmth.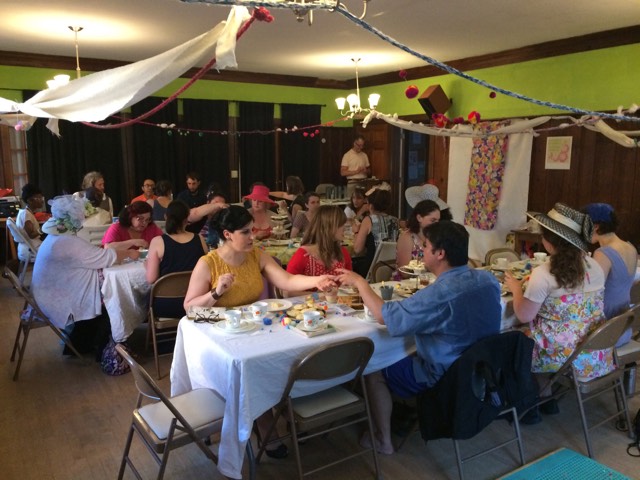 But the symbol of a Hearth wasn't enough on its own, it needed a story and a presence to go along with it. I searched through the Greek gods and Shakespearean characters, through the litany of famous artists and musicians, looking for a name that we could claim as our own. But all of these felt too impersonal. We were a community built of real people sitting next to each other playing music, drinking wine, and (making art or just something).
I resisted giving the Hearth my name for fear of sending the wrong message, that the community would be about just one person, but eventually I went with it. Because people show up for other people and, at the beginning, Miranda's Hearth was just a group of my friends showing up because they cared about me.
In the past four years, those people have grown so far beyond me. Now, they show up for the vision, for the community, and (most importantly) for each other.
This past Sunday, during the Hearth Tea Party, I was at Jaclyn's Hearth. Her food, her aesthetic, and her vision filled the room and our community came to enjoy it. It was the purest example of what Miranda's Hearth was always meant to be: a supportive community where people express their vision and build their own Hearths with each other.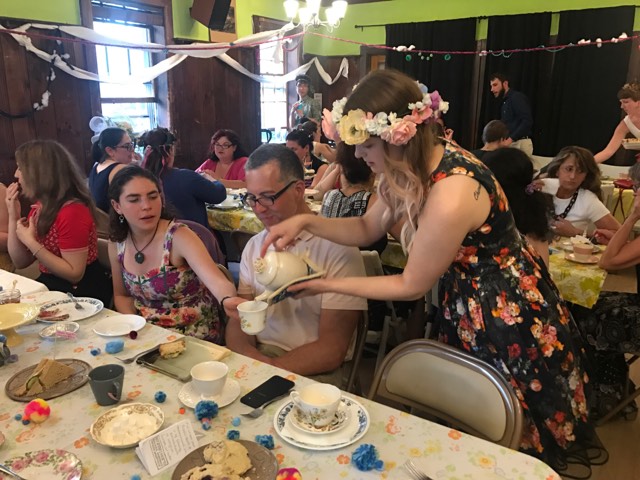 The Hearth Tea Party was one of the most successful events that we've had. Not only did it hit and surpass it's fundraising goal, but it deeply engaged both long-time community members and first time attendees. People came because the cared about the community but also because they cared about Jaclyn.
Despite 90 degree weather, the room was filled with people dressed in their finest tea outfits (complete with lots of fancy hats) who eagerly dined on Jaclyn's gluten-free and vegan sweets. Our four incredible organizers circled the room pouring cup after cup of MEM's Tea, provided for free by the company. Conversation flowed as freely as the tea as the scones, cupcakes, cookies, tarts, and sandwiches quickly disappeared.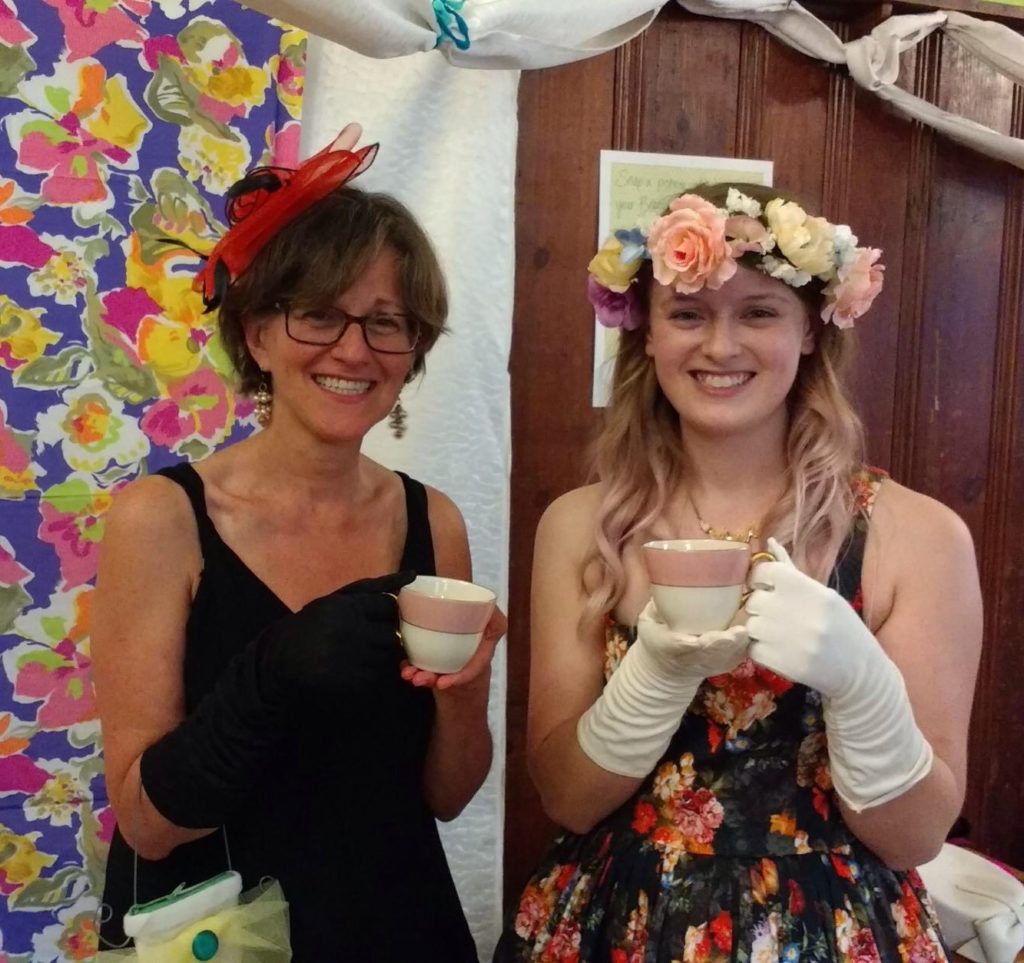 At the end of the night, it wasn't just the Embers who offered to help clean up. People who had never been to the Hearth before brought their plates and tea cups into the kitchen, asking if they could help, recognizing that this is a place where people help each other.
I know Jaclyn's mind is already whirring about how we can do it even more extravagantly for next year, and I, for one, can't wait to be back at her Hearth to see it happen.
---
Join us for our fourth birthday party on July 9 from 6:30-8:30 pm, all are welcome!