Our mission: to build a community through creativity that is approachable, affordable, and accessible.
Miranda's Hearth is a creative community in Greater Boston whose long-term goal is to become the first community art hotel where everything from the food to the furniture is made by local artists. At the hotel, visitors will be able to buy what they use in their rooms, buy something similar in the gallery, or take a class to learn how to make it directly from the artist.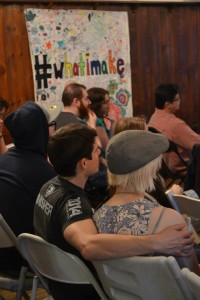 Rather than invest in a large building and hope people show up, we chose to build our community first so that we can build our hotel together. Since July 2013, we have been holding monthly Hearth Dinners, a family-style potluck with art as the appetizer. In order to expand our engagement with our rapidly growing community, we have also started a monthly book club, dance night, makers night, writing night, and article discussion group. On April 16 2016, we hosted our first large scale event: WhatIMake, an annual day-long celebration of local makers.
Form June 2015 – July 2016, The Hearth Community built a tiny house as a public art project on the front lawn of The Umbrella Community Arts Center in Concord, MA. In addition to building the house from scratch, we filled it with local handmade objects to showcase the functional forms of art that are often overlooked by traditional venues. The project, BIG Art; Tiny House, culminated in the 2nd BIG Tiny House Festival on July 16, 2016 which drew over 3,000 people. Once we have our hotel, Aubergine, the Hearthmade tiny house, will become the first hotel room.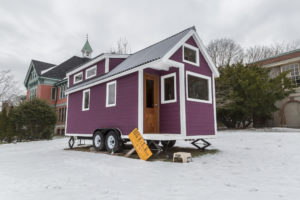 Now that our tiny house prototype is complete and we have a strong community behind us, we're starting a location feasibility study to find our permanent home. Our goal is to find an empty, publicly owned building in a post-industrial mill town or post-agricultural town within an hour of Boston that recognizes art as a form of economic development. We then plan to work with the city to turn the building into a cultural and economic resource.
To learn more about Miranda's Hearth, email us at mirandashearth@gmail.com or come to one of our upcoming events.
The Hearth Community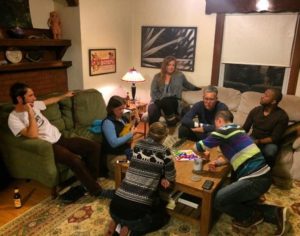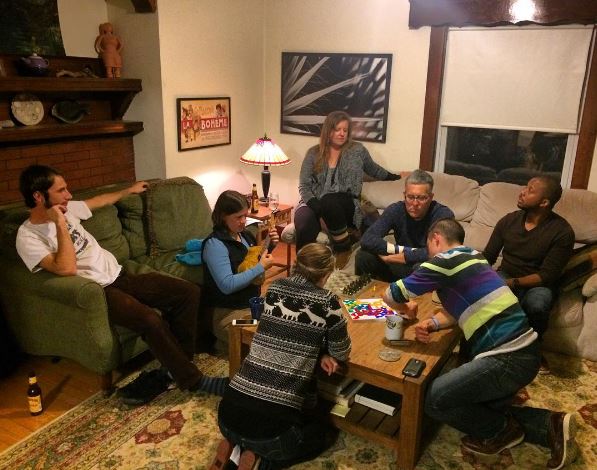 Since July 2013, we've grown from a group of strangers meeting in random apartments to a creative community that gathers every single week. Our community is made up of a diverse group of people who are all dedicated to crafting their own lives. Each of them takes the time to observe their life, ask why things are happening, and then how they can shape those things. They are people who push back against the cultural expectation of putting one foot in front of another along a predetermined path and instead choose to be active participants in their own lives.
Here are some of the different ways that people are connected to the Hearth Community. From weekly attendees to friends who live out-of-area but love what we do, there are endless options for getting involved:
Want to learn more? Send us an email at miranda@mirandashearth.com or come to one of our weekly events to meet us in person!
About Miranda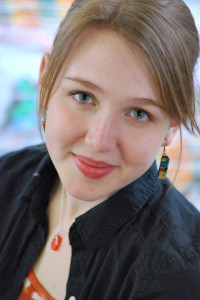 Miranda Aisling (ash-lean) is an artist, entrepreneur, and community organizer.  In 2013, she launched her book Don't Make Art, Just Make Something which has since been the subject of several community art projects and a TEDx talk.  This message, that everyone makes something, is at the center of her work both as the founder of Miranda's Hearth and as an artist and community organizer.
Miranda holds a B.A. in Studio Art from Mary Baldwin College's Program for the Exceptionally Gifted and a M.ed. in Community Art from Lesley University.  She has taught at the Museum of Fine Arts, The Umbrella Community Art Center, and The Staunton Augusta Art Center, among other places.  In addition to making abstract oil paintings and writing books, she is a classical pianist and a singer-songwriter.