Are you ready to WALTZ?
Join the community of Miranda's Hearth for our new monthly series: Waltzdays! Starting on January 24th, dust off your dance shoes and head over to the Democracy center for a monthly night of 1-2-3, 1-2-3, 1-2-3ing
Not only will there be splendid folks to dance with, we will also have LIVE MUSIC every month! The talented Kathleen Fownes will be providing the tunes for our kick-ass kick-off event following a lesson taught by Clayton Jennings. Don't miss out!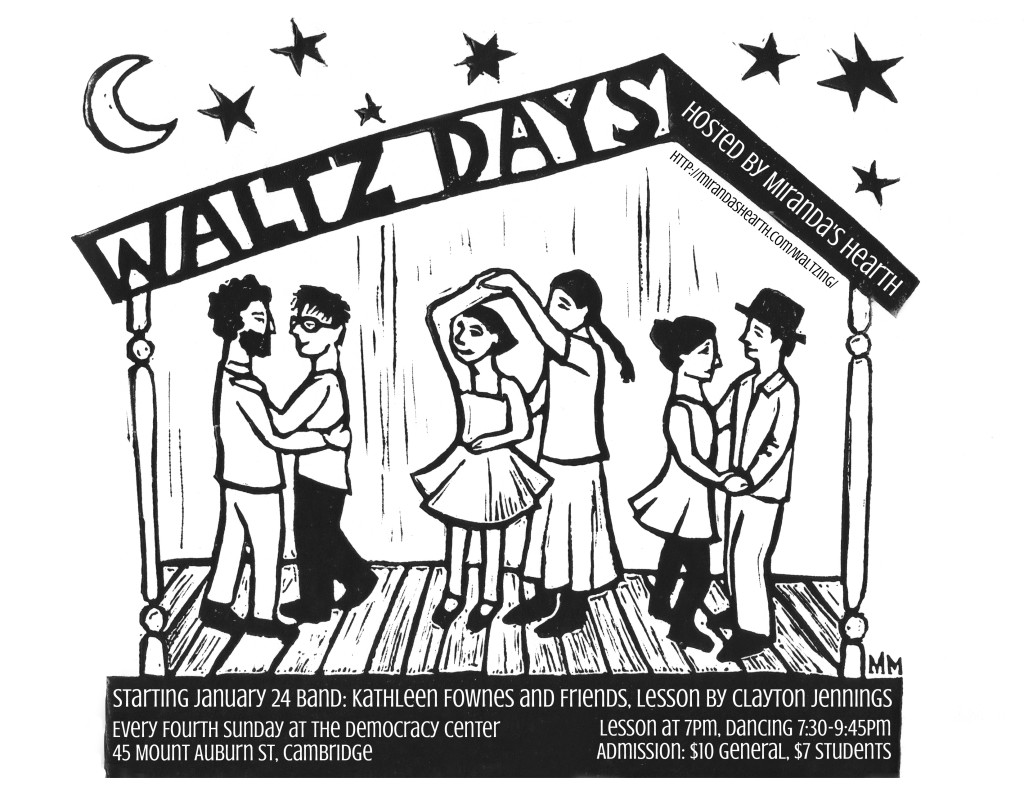 DETAILS:
Date: Every Fourth Sunday, starting January 24, 2016!
Time: Lesson at 7:00, Dance from 7:30-9:45.
Where: The Democracy Center, 45 Mt Auburn St, Cambridge, MA
Admission: $10 general, $7 students
Who: All levels welcome! From newbies to experts, everyone can enjoy a twirl on our dance floor.
Have any questions? Reach out to Hearth Member Matthew Reese, official Waltzday organizer.
We can't wait to dance with you!