When: Every Fourth Sunday
Beginner AND Intermediate Lessons: 7:00-8:00 pm
Dance: 8:00-10:30 pm
Where: Democracy Center, 45 Mt. Auburn St. Cambridge, MA
Admission: $10 general, $7 students. All welcome!
Transportation: The Democracy Center is right on the red line in Harvard Square! Parking can be tight, but all the metered spots are free because it's Sunday!
Accessibility: The Democracy Center is not wheelchair accessible, all entrances have 5-6 steps.
Photos: We'll be taking photographs during the lesson and until the break at 9:15. Check our Facebook page after the event to see if we caught you twirling. The second half of dancing is photo-free!
Questions? Reach out to Hearth Member Matthew Reese, Waltzdays organizer, or check out our Facebook events.
---
THIS MONTH: MAY 28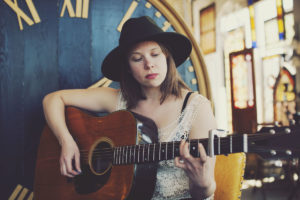 Hannah Rose Baker never thought that she would be a musician, at least, not one who loved country music, played in dive bars, and revered Willie Nelson. Nevertheless, that is where she has found herself today. Armed with her father's guitar, her fiddle and her voice, Baker writes and performs songs of humorous melancholy that pay tribute to the deep and wide traditions of American music.
Come waltz to Hannah's music to incorporate her country chords can be into your dancing on May 24!
---