FRANK KREIMENDAHL
Founding Member
Dancer, Jeweler, Dabbler
What's your story?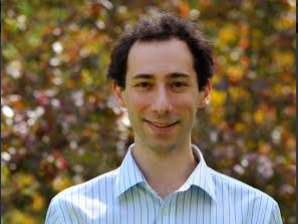 I took a semester off from finishing my math degree and went to a guitar making school in British Columbia. When I was in Seattle, I decided I would bike up the coast to Vancouver. I acquired a bicycle on craigslist and set out. About 30 miles into the 130 mile ride, my legs were giving out from the hills and I was soaked from hours of rain. I decided to finish up my trip on a bus. The driver told me that my bike wasn't allowed underneath the bus, so I shrugged and rested it against a wall. A woman who had just disembarked asked if I would be returning for it. I told her to find it a good home, but the bus driver interceded and told me that I could stow my bike just this once. I brought it along and rode it for the two months I was on Vancouver Island. Before leaving, I left the bike on the side of the road with a FREE sign on it, and it found a new home. That's the story of the bike I gave away twice.
What do you make?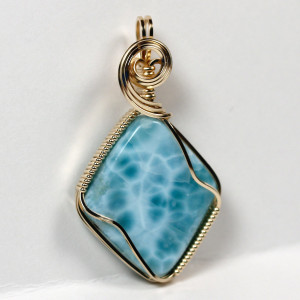 When I'm not busy doing things I don't want to do, I feel compelled to make. It's not always a great energy pushing me to create, or an eagerness to see a finished piece of work. My brain just lets me know that it is definitely time to manipulate something, and I have no choice about it. I have dabbled in a long list of things over the years. Not all of my pursuits are current, but shadows of them are still in my everyday life. To best present what I make or have made, here is a completely unordered, but not complete, list: ballet, trumpet, sewing, guitar, charcoal and colored chalk, acrylic landscapes, silkscreening and stenciling, puns, wire jewelry, guitar making, 3d animation, photography, contra dancing and dance writing, mandolin, web comics
How did you get involved in Miranda's Hearth?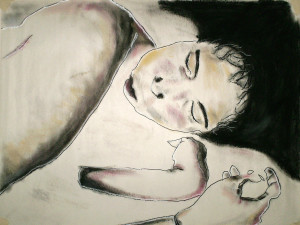 I came by Miranda's Hearth the same way so many of my adventures start these days: I got in a car to go to a 12 hour contra dance and Miranda was driving it. We didn't dance together once in those 12 hours, but she still gave me a ride back. Since then, I have attended a few Dinner, Art, and Music nights and met other people who are interested in
effecting external change in a great variety of ways.