Jaclyn Wood
Member
Baker, Maker, Painter
1.) What's your story?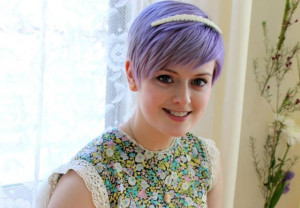 I grew up in a cookie cutter suburban house in Manchester, NH. Having been raised with modesty and classic values college rocked my world. I was still the same old me that could get lost for hours alone with some art supplies, but another part of me awoke enlivened by feelings and experiences I'd never had before. I was always drawn to art for reasons I didn't understand. An appreciation for art and history was instilled in me at a young age and though I was lacked sociability and mindfulness I had been given this wonderful way of processing the world. After receiving my BFA (and a better understanding of myself) from Plymouth State University near the white mountains of NH I moved to the city of Boston to find my part in it all. Outside my day job I have a good time doing projects, learning new skills, attending vintage society events, meeting people, getting together and helping other artists, and throwing tea parties.
2.) What do you make?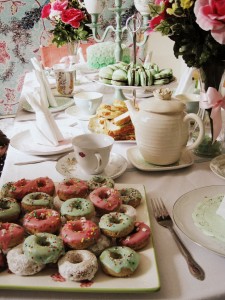 I feel like an easier question would be "what do I not make". The world is full of art that we all contribute in so many ways. I like to live an artful life by putting my design aesthetic into anything I do or make. This includes what I choose to wear each morning, baking, drawing, painting, sculpture, dance, interior design, sewing, collecting and altering vintage clothing and items, singing, and acting. As much as I would like to integrate them all at once, it's a bit overwhelming altogether. Since I've left school I began a journey of simplifying to discover what is at the core. It's a continuing process I hope will someday result in tiny house living and doing only what makes my soul sing.
3.) How did you get involved in Miranda's Hearth?
I met Miranda's at a friend of a friend's dinner party. I heard her and another lovely lady Camille talking about tiny houses. I then introduced myself to Miranda by saying, "Hi, I'm Jaclyn. I work at a hardware store and I want to help you build your tiny house!". Coincidentally this was the day before one of the DAM nights. Miranda invited me to come which I did and have been attending ever since.
Visit Jaclyn's website to see more of what she makes!