REBECCA D'ANTONIO
Founding Member
Jeweler, Entrepreneur
What's your story?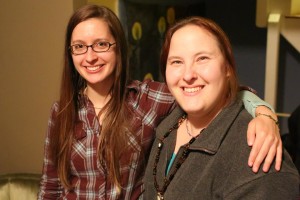 I've been designing and handcrafting jewelry since 2005. An avid lover of the creative arts and the daughter of a show business manager, I've always been drawn to activities that mirror my passion to create. After walking into a bead store that opened around the corner from my home, I immediately was enchanted by the beautiful selection and decided to take a class. From the very first piece I created, a pair of dangling red crystal earrings, people began to admire my work. Many were asking for custom designs for themselves.
What do you make?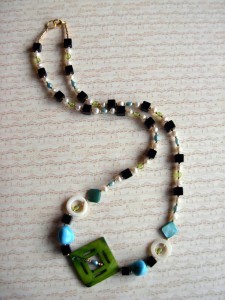 I started J.M. Jewelry Designs limitedly in 2006 at the encouragement of my growing base of loyal customers. Having a much-admired and beloved twin sister with special needs who is accomplished in canvas and graphic mediums, I created the company name by putting together our middle names —Janelle and Marie. Along with our two older brothers, we grew up together on the Jersey shore. Here a love of imaginative play shaped our creative futures.
Now residing in the Boston area, by day I'm is a Senior Associate at a financial advisory firm. In the evenings and on weekends, I can be found at area arts and crafts venues. I bring my love of design to life in beautifully crafted, unique pieces. I also enjoys expressing my creativity through cooking, the performing arts, singing, and writing, and draw inspiration from travel.

How did you get involved in Miranda's Hearth?
I met Miranda by happenstance at a craft market where we were stationed next to each other. We got to talking about our passions and a friendship was born. As time went on and we found we were involved in more markets together Miranda's Hearth became more and more a topic of conversation. I'm is delighted to be involved in this most artful venture. 🙂
More about Rebecca's work: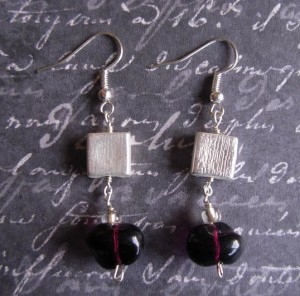 JM Jewelry Designs reached a new milestone in 2012, launching www.myjmjewelrydesigns.com, which features on online store and gallery of my pieces.
I can be reached through the website, at (617) 794-8394, or by email at jmjewelry@gmail.com. I continues to delight in creating beautiful, budget-friendly designs for each of my customers.