On July 16, 2016 from 12:00-6:00 pm, show off your business at the 2nd BIG Tiny House Festival. This festival is the culminating event of BIG Art; Tiny House, a yearlong public art process that highlights functional forms of art.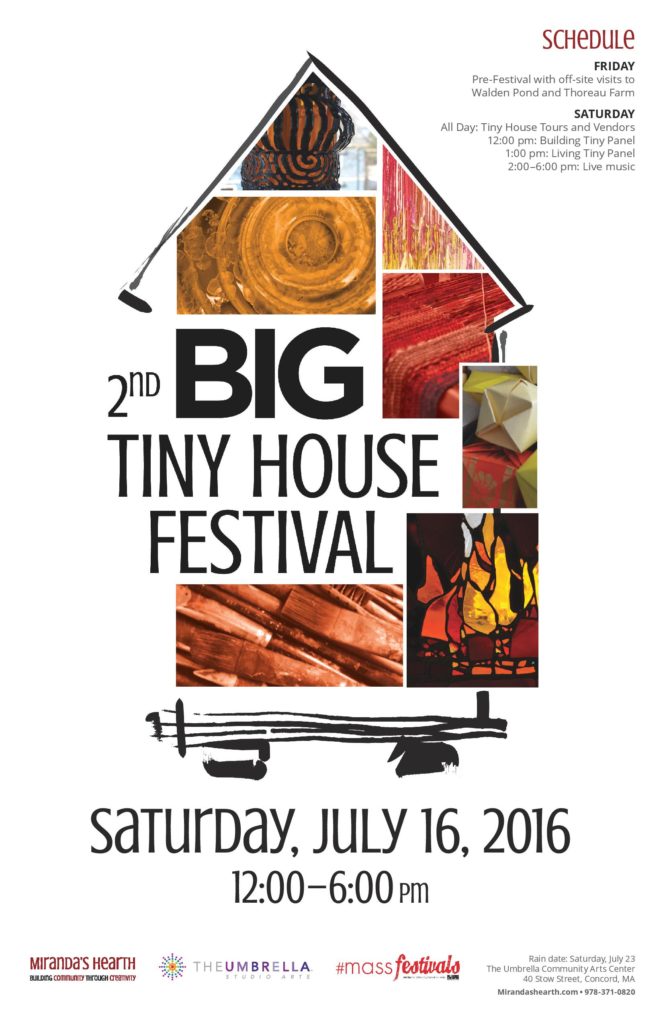 In particular, we're looking for businesses or artists that focus on one or more of the following:
• Quality over quantity
• Sustainability
• Locally, handmade items
• Minimalism
• Economic responsibility
In addition to the vendors, we will be exhibiting four tiny houses, giving two panel discussions, hosting a food truck, and providing local music. Our first festival, hosted in Somerville in 2014, drew roughly 2000 people.
The table fee for the six hour event is $50. For those who need them, chairs and tables will be provided.
To apply, fill out this application.
Questions? Contact miranda@theumbrellaarts.org or call 978-371-0820.