BEN WARREN
Founding Member
Illustrator, Teacher, Drawer
What's your story?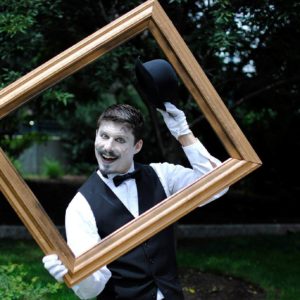 Ben Warren is a multi-modal artist who enjoys the outdoors, biking, comics, and cooking. Currently Ben is entering his final year of his graduate degree in Mental Health Counseling  with a specialization of expressive art therapy at Lesley University. In addition to that he can be found biking around the Boston area, at a journey dance, miming or at a Dinner/Art/Music Night.
Ben has been a Hearth Member since the beginning and has helped lead Hearth Dinners, co-host #WhatIMake: The Conference, as well as bring his energy and enthusiasm to other Hearth events. The Hearth for him is "like a family, allowing him freedom and offering a support system to reach out to when in need". He even found his current romantic partner, also an artist and a baker, at a Hearth Dinner two years ago and it's been magic ever since.
Currently Ben is a drama/art teacher at Arlington Center for the Arts Camp then has plans to finish school strong, with an internship, thesis and classes it is a lot to handle. After he hopes to get a job in the counseling field working with kids. "There's nothing like working with kids. This world is a big place and unfortunately many get caught in the shuffle. I want to help empower children and help them build skills through the expressive arts that will help them become resilient and positive contributors to society despite their situations."
What do you make?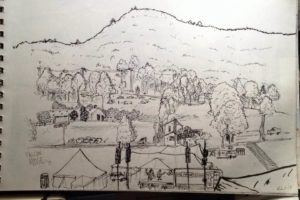 I make drawings(comics, illustrated collages, nature), paintings of sorts, collages, sculpture, monologues, poems, scary halloween makeup, etc. I feel like an art glutton. Life is just so much better with art in it.
How did you get involved in Miranda's Hearth?
Well, as I mentioned earlier, I moved from Woburn to Medford and I knew no one, not even my housemates. I did a little research and reached out to the organizers of the Mystic River Festival and Circle in the Square, who after having coffee with, connected me to Miranda. I am too trying to create a bit of culture in the area by welcoming friends and artists to the Mystic Art Gallery to create art once a month. Look out for upcoming events from your friendly, neighborhood art gallery as well as Miranda's Hearth.