A family style potluck with art as the appetizer.
Connect with the welcoming, creative people who make up the Hearth Community at our monthly themed community potluck, every Second Sunday from 6:30-8:30 pm. After dinner, join the jam session, try your hand at an art activity, or just digest and hang out with some great people.
Admission: $10 or bring a homemade potluck dish and get in for free! One dish per attendee. RSVP on Facebook to let us know you're coming.
Location: The Democracy Center, 45 Mt Auburn Street, Cambridge, MA 02138
What to bring: A homemade potluck dish (optional). An instrument, if you have one.
Food Restrictions: We welcome food with anything in it!  Whatever you make, please label it to help out our community members with food restrictions. These same folks will really like you if you feel like trying your hand at gluten-free, vegetarian, or dairy-free foods.
The Democracy Center is not wheelchair accessible, please contact info@democracycenter.org or 617 492 8855 to discuss their improvement plans or your accessibility needs.
Can't wait until the next Second Sunday? We have a Hearth Event every week!  See what's happening this week at http://mirandashearth.com/events
---
MAY 2017 – Family Favorites Potluck
To celebrate Mothers Day, cook your family's favorite dish for our monthly community potluck. Whatever your relationship is with your mother, we want you to come out and eat with the Hearth Family. No awkward interrogations about what you're doing with your life, we promise.
---
APRIL 2017 – Sustainable Potluck Supper
It's Earth Month! Learn about our lovely planet by booking a dish where at least one item is locally produced, organic, or sustainably sourced. While we're always open to all kinds of food, this would be a great month to try something that the vegetarian and vegan members of the Hearth Community can eat.
---
Well guys, we've nearly made it.  A few more weeks and there will be green things again. Maybe even some flowers! To get us through these last few weeks of winter, cook up your best chilly-night comfort dish for our monthly community potluck. After dinner, bring an instrument to jam, pull out your favorite board game, or experiment with our bag o' art supplies!
---
In honor of Valentine's day, we're challenging everyone in the Hearth Community to make their signature date-night dish for our monthly Hearth Dinner. Whether you're single or taken, make the dish that you cook when you really want to impress. They say the way to the Hearth is through the stomach, after all, and we're ready to fall in love with you.
After dinner, bring an instrument to jam (sappy and satirical love songs encouraged), sit down for a game, or try your hand at reductive love poetry. We've still got pages from the first Harry Potter book left that will make your poetry magical!
---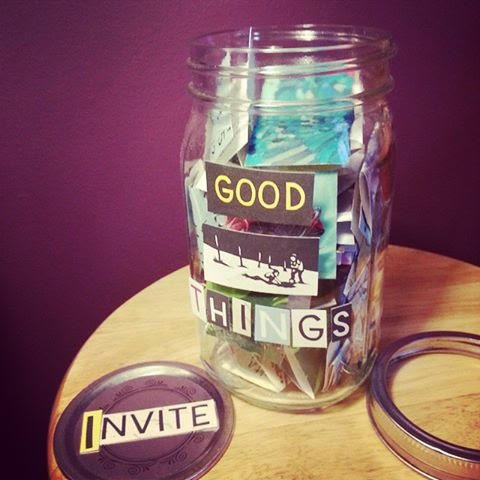 The Hearth is all about pushing each other to become the best people we can be by celebrating what we make and by making new things together. That's why we're kicking off 2017 with a First Time Recipe Potluck!
Is there something that you've always wanted to cook but have never tried? Bring it! Failed experiments and unforeseen accomplishments, welcome.
After dinner, pull out an instrument to jam or decorate a Happy Thoughts Mason Jar with modge podge and tissue paper. Hearth Ambassador Jessica Atcheson makes these jars every year to capture moments of happiness throughout the year. We love the idea so much, that this year we're stealing it from her!
---
Hearth Dinners in 2016
January 10, 2016 – Launch of (W)rite a Passage with Kara Kulpa
February 14, 2016 – Valentine's Day Paper Flower Making with Jaclyn Woods and Ben Warren
March 13, 2016 – Vintage Tea Party with Jaclyn Woods and Miranda Aisling
April 10, 2016 – Vegan Cooking Workshop with #WhatIMake Conference Speaker, Cameron Gray
May 8, 2016 – Drawing Games with Miranda Aisling
June 12, 2016 – Mask Making Workshop with Amy Darnton
July 10, 2016 – From Seed to Plate workshop with Robin Miller
August 14, 2016 – Annual Summer Picnic at the Cambridge Commons Park
September 11, 2016 – Race and Equity Training with Meenakshi Verma-Agrawal
October 9, 2016 – Harry Potter Dinner with Rebecca D'Antonio
November 13, 2016 – How to Zine with Laura Meilman
December 11, 2016 – Tiny Gingerbread House Workshop!