EMILY TRAN
Former Hearth Member
Musician, Teacher
What's your story?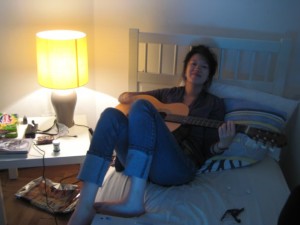 I began taking classical piano lessons when I was 7.  Music (ironically) was a regimented activity I continued to participate in passively until entering college.  At that point, I was advanced in my technical capabilities but hadn't quite made the connection about how art and music linked to me, the world, and me to the world.  Entering the college environment with a developing exploratory mindset in combination with incredible mentors helped to dissipate the disconnect.  I began exploring music in different ways (joining a singing group, playing in a steel pan band,  learning and playing jazz and world music) and felt my entire world opening up.  I saw so many connections between art and humanity and was constantly amazed by the parallels between the two.  Suddenly the world didn't feel so big and I didn't feel so confused.  Playing music and making art whether by myself or with others is always such a beautiful and fun experience and I'm so happy to be a part of such a wonderful network! 

What do you make?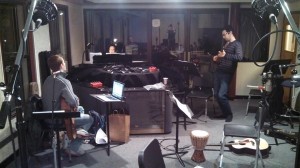 I love songwriting, composing, and filling a blank space completely with doodles.  Finally, I work as an accompanist and piano teacher so I like to think I am contributing to making new artists and little musicians! 

How did you get involved in Miranda's Hearth? 

Miranda and I met when I worked at a dance non-profit and she participated in one of our events as a storyteller!  I immediately thought she was brilliant and am so happy we stayed in contact and are still making art together.  I am very excited to be a part of Miranda's Hearth and look forward to all the great things to come!