-written by Hearth Founder, Miranda Aisling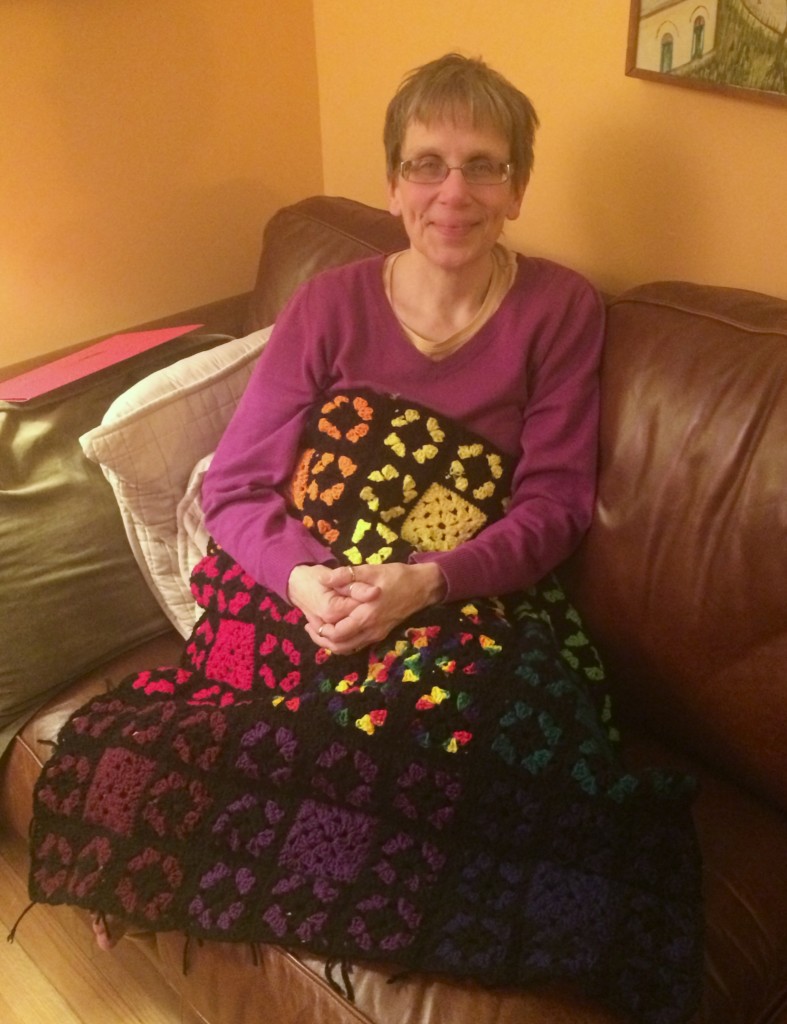 At the beginning of March I took the snow-lined highways from Boston to Norwalk to see my mother's most recent play.  As the technical theater director at a K-12 school, she puts on quite a few productions and I'm always glad when I can break away to go see one.  But this trip had another purpose as well, I was delivering her (very belated) Christmas present: my first crocheted blanket.
Though I have been knitting since sometime in single digits, crocheting anything more than a long strand has always been beyond me.  That is, until the December Dinner, Art, + Music night when the lovely Robin Miller taught everyone how to crochet a granny square.
Soon after this, I received the news that my grandfather had passed away and my holiday season, full of plans to make handmade gifts for my friends and family, was turned on its head.  While I sat in my grandmother's 80 degree living room and grieved for my grandfather to the tune of endless Halmark Christmas movies, I began the soothingly mindless task of making a blanket out of granny squares.  I've always found it easier to process emotions and thoughts while my hands are busy, which has led to many a story-laden scarf.  Grieving through granny squares was no different.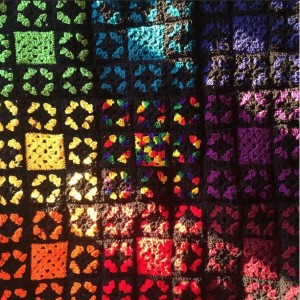 On the second or third day watching me crochet, my grandmother pulled out her own needlework.  Over several months, she had been working on embroidering a new cover for a footrest that her mother had embroidered many, many years ago.  The original embroidery was worn down by decades of use and, in between her endless library books, my grandmother had decided it was time to replace it.
Sitting silently in the living room where my grandfather had died only days before, I crocheted a blanket for my mother while my grandmother embroidered a pattern based off of one from her mother.  Four generations were connected in that single moment, a connection that I will remember every time I see the blanket that now lives on my mother's couch.
I have found that by surrounding myself with objects like this, objects full of meaning and stories, objects that are nearly always handmade, my life is becoming more meaningful.  A cracked iPhone may have a funny story, but it's not the kind of thing you'll pass down to your children and them to their children.  It's not the kind of thing you can curl up under twenty years after your grandfather passed away and immediately hear the sound of his voice.  That, my friends, belongs to the world of the handmade.