Yarn bombing is an international phenomenon where guerilla artists take to the streets armed not with spray paint, but with yarn and needles. The New York Times attributes the movement to "Magda Sayeg, a 37-year-old Texan who is considered by many to be the mother of yarn bombing."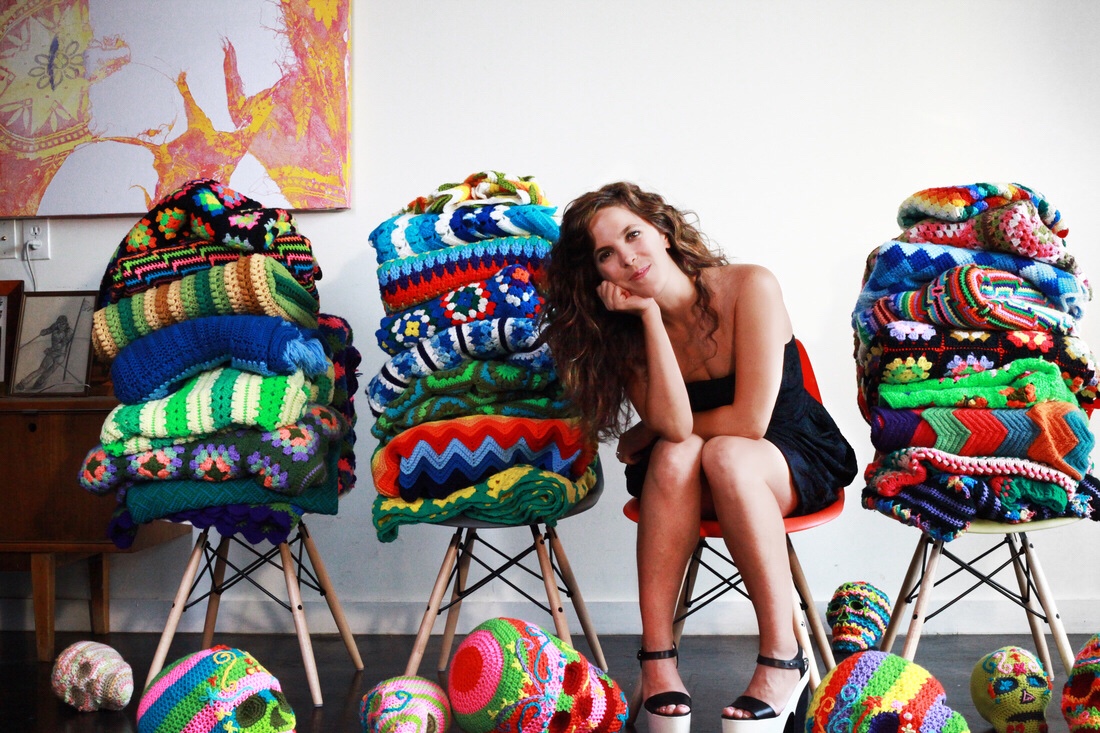 For those of you who live in the Greater Boston area, you may remember The Joining Project from 2014 created by Albanian artist Silvi Naci which consisted of knitting installed across the bridge from Boston to Cambridge. You may also have walked by pieces without knowing what they were. Trees with sweaters along the Arlington bike path, a chain linked fence with mini Santa hats on each peak in Somerville, a surprisingly colorful telephone pole in Medford.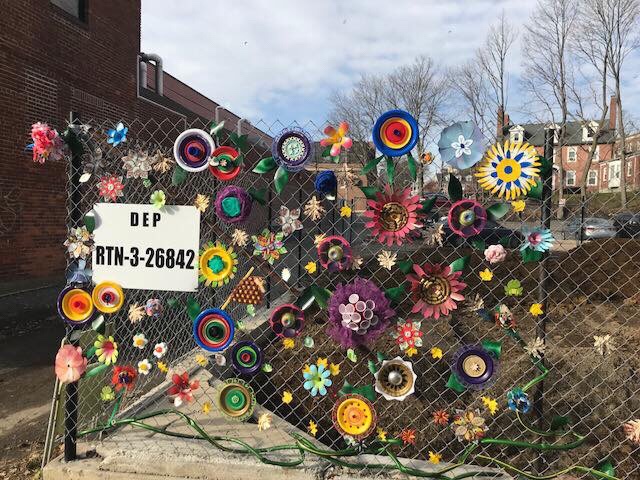 This soft but loud guerilla art links feminine craft with the world of social activism. This photo collection of yarnbombing projects from all over the world includes a pink tank, a rainbow bus, and a patterned gun on a political sculpture.
At the Hearth Community, we've been dreaming of yarn bombing Aubergine, the Tiny House ever since we finished building her in July 2016. Now that we're meeting every Monday for our Hearth Community Nights, we figured it's finally time! In order to get us through the last leg of winter, we'll be working on yarn bombing the tiny house until the last day of winter on March 20, 2018.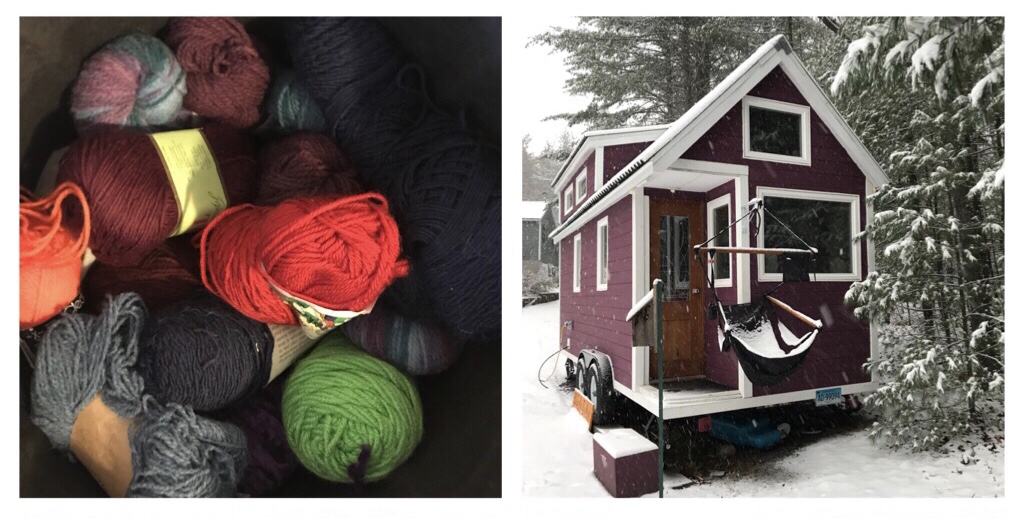 Stop by the Hearth Community Night any Monday to learn how to knit, use some of our yarn, or contribute your expertise. For those of you who aren't local, we're also welcoming mailed donations! Email us at miranda@mirandashearth.com to get the mailing address and send us a piece for the project.