RYAN K. BONAPARTE
Founding Member
Author, Strategist
What's your story?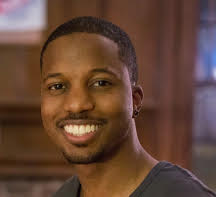 I'm originally from Long Island, and moved to the Boston area for college. I studied engineering at MIT and then went to graduate school at Columbia in NYC. I came back to Massachusetts in search of a startup company to work for, in hopes of learning the ropes and to one day start my own. Since then I've dabbled in a lot of things, (writing, tutoring, investing, classical guitar, catering, inventing, and fitness to name a few) looking to find what I'm passionate about and then start a business around that.
In 2013, I published a book, Crazy Enough To Try, as a part of a project to help figure out my passions and help others do the same. I have since expanded it into other areas as I've met and interacted with so many interesting people.
What do you make?
I'm working on a few things, but currently I split my time between working as a strategist and writing about passion. I also dream up new inventions that I hope to one day bring to the market. My passion is building up ideas into businesses, whether that is a small business idea or just a crazy invention, and I'm constantly working towards making this more a part of my life. My goal is to create an institute for commercializing new technologies and innovations, and I try to use every opportunity I can to learn and works towards making that a reality.
How did you get involved with Miranda's Hearth?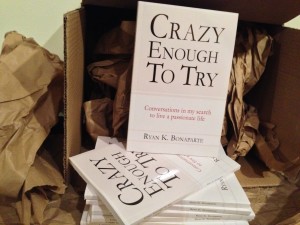 I met Miranda at a TEDxBoston event in 2013. After a few minutes of awkwardly standing around, feeling intimidated by the awesomeness surrounding me, Miranda and I caught eyes and decided we could awkwardly stand around together. With nothing else coming to mind to break the ice, I volunteered that I had just written a book, to which she responded, "I wrote one too!" From there we connected, chatted about life, and discussed her plans about creating Miranda's Hearth, which just captivated me. Since then, I've followed her along on her journey, supported where possible, and joined in on the fun.