Last Saturday my friend Rebecca decided, all on her own, to cook a seven course meal inspired by Downton Abbey to celebrate the fourth season coming out.  She cooked all day and wouldn't accept anything in return apart from the deep gratitude and enjoyment of her dinner guests.
The Menu: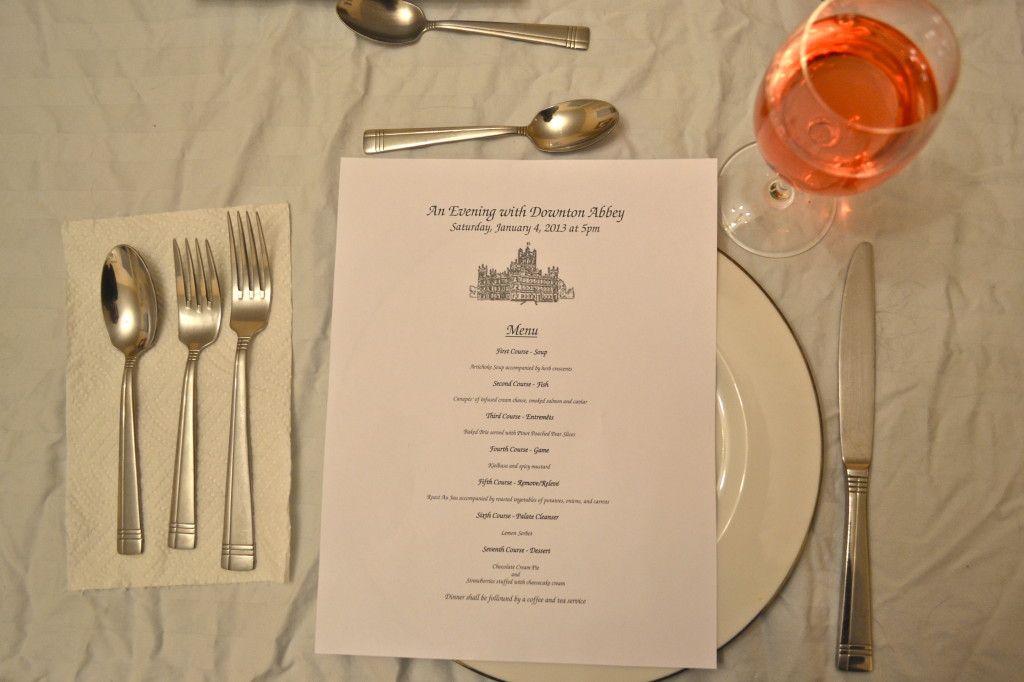 First Course – Soup
Artichoke Soup (served inside an artichoke) accompanied by herb crescents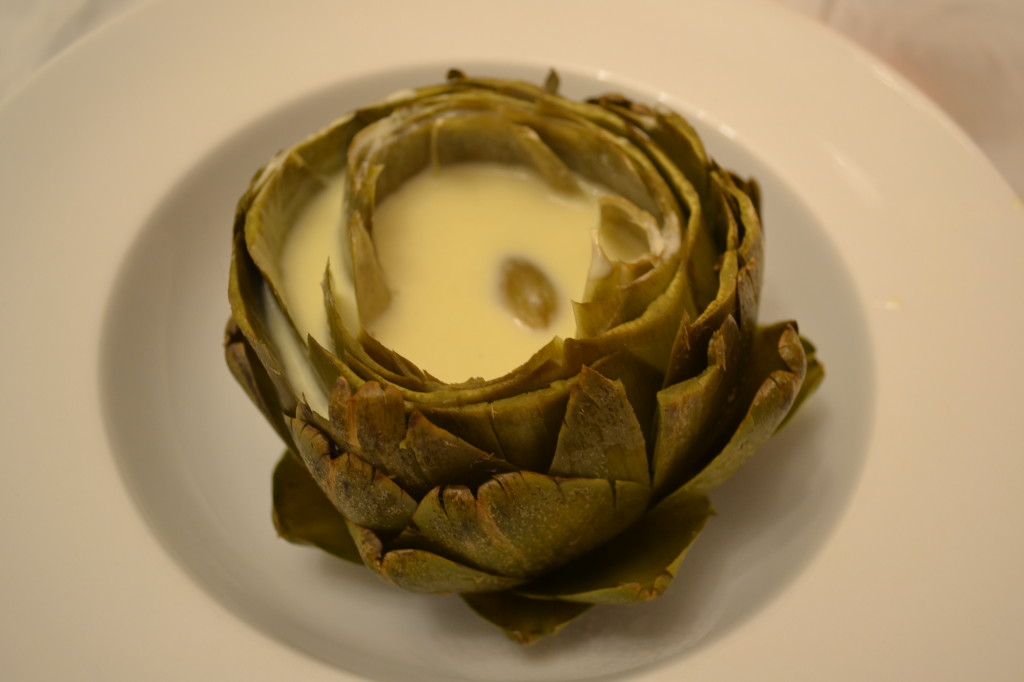 Second Course – Fish
Canapes' of infused cream cheese, smoked salmon and caviar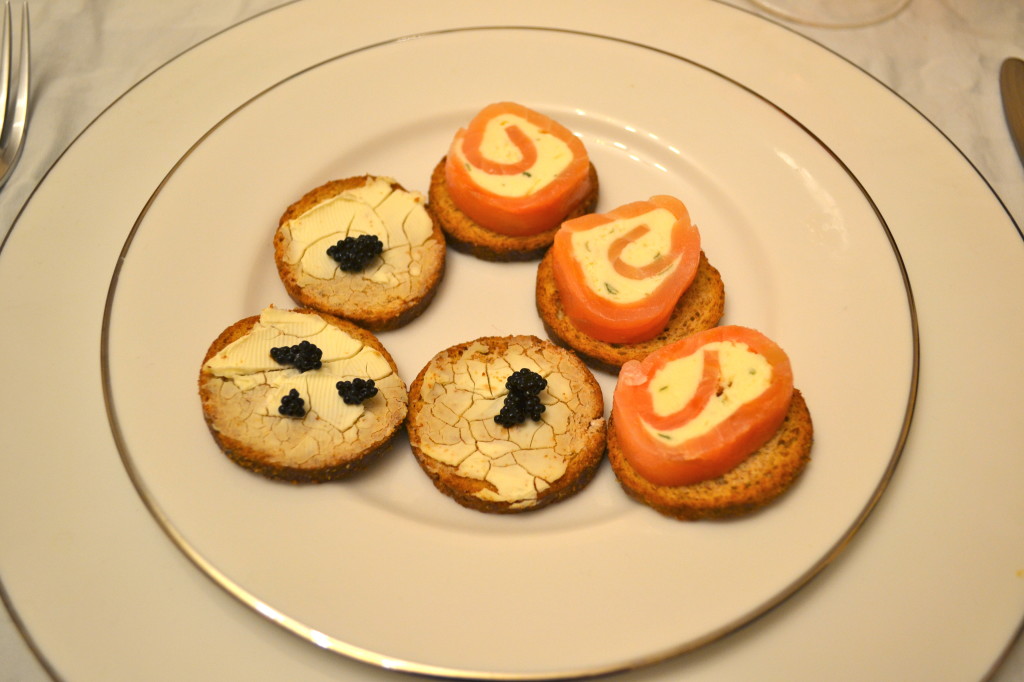 Third Course – Entremets
Baked Brie served with Pinot Poached Pear Slices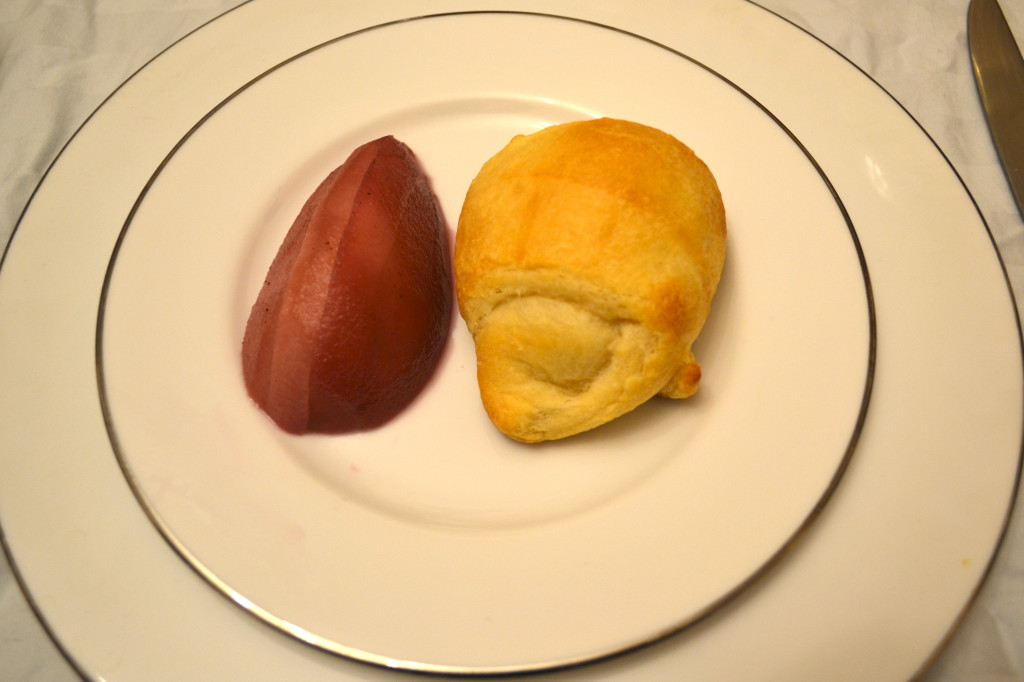 Fourth Course – Game
Kielbasa and spicy mustard
(no picture, I was too busy eating by this point)
Fifth Course – Remove/Releve
Roast Au Jau accompanied by roasted vegetables of potatoes, onions, and carrots
(also too busy eating to take a picture)
Sixth Course – Palate Cleanser
Lemon Sorbet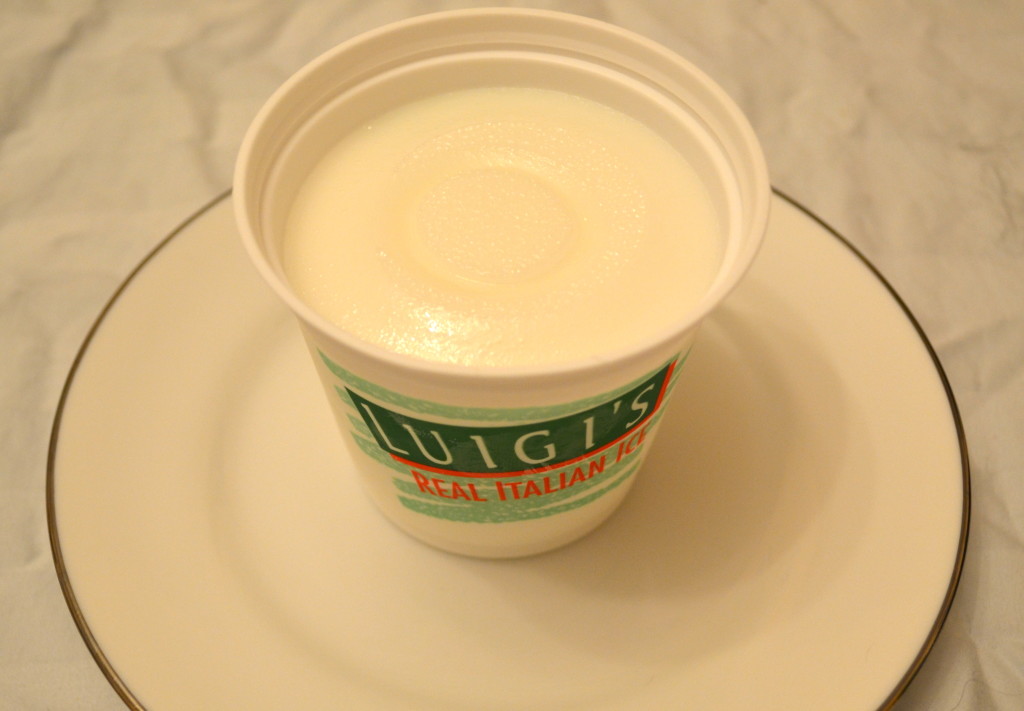 Seventh Course – Dessert
Chocolate Cream Pie and Strawberries stuffed with cheesecake cream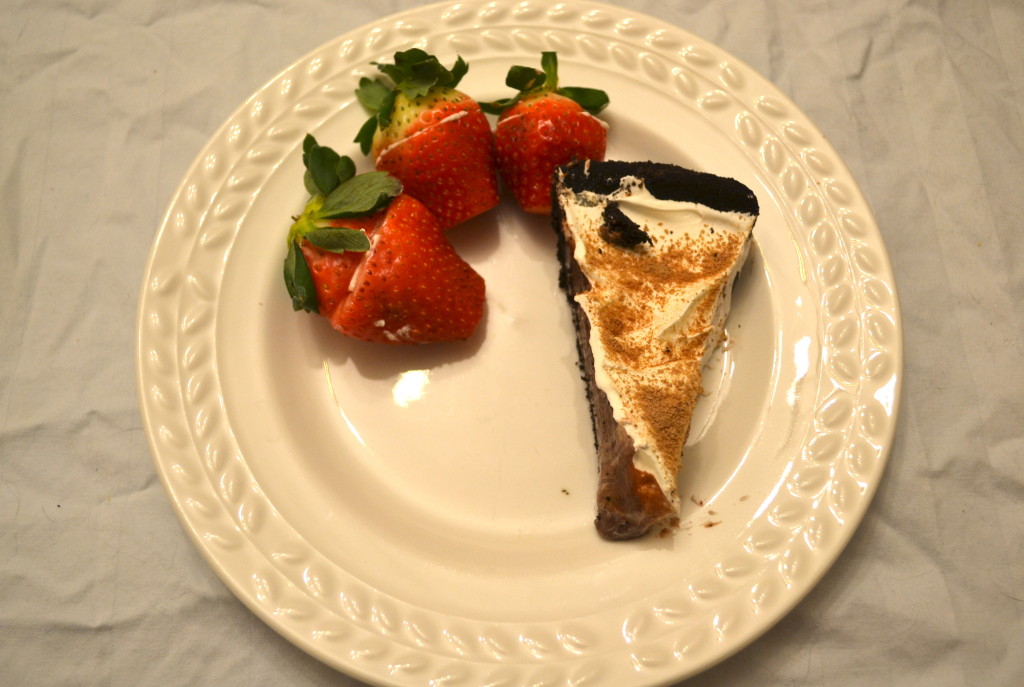 And don't forget, dinner will be followed by a coffee and tea service accompanied by the first episode of Downton Abbey.
It's been a while since I watched this show, but I have to say that this meal was more than decadent enough to have been served.  Although, as Rebecca informed me, seven courses was the minimum.  Insane.