The 3rd Annual BIG Tiny House Festival is fast approaching! With several thousand people expected and a parade of tiny houses on the way, we're going to need some help pulling this off. We're looking for volunteers who are interested in:
Working the welcome table
Facilitating art and community activities
Taking photographs and videos of the event
Setting up and cleaning up
Selling raffle tickets
Sharing the festival postings BEFORE the festival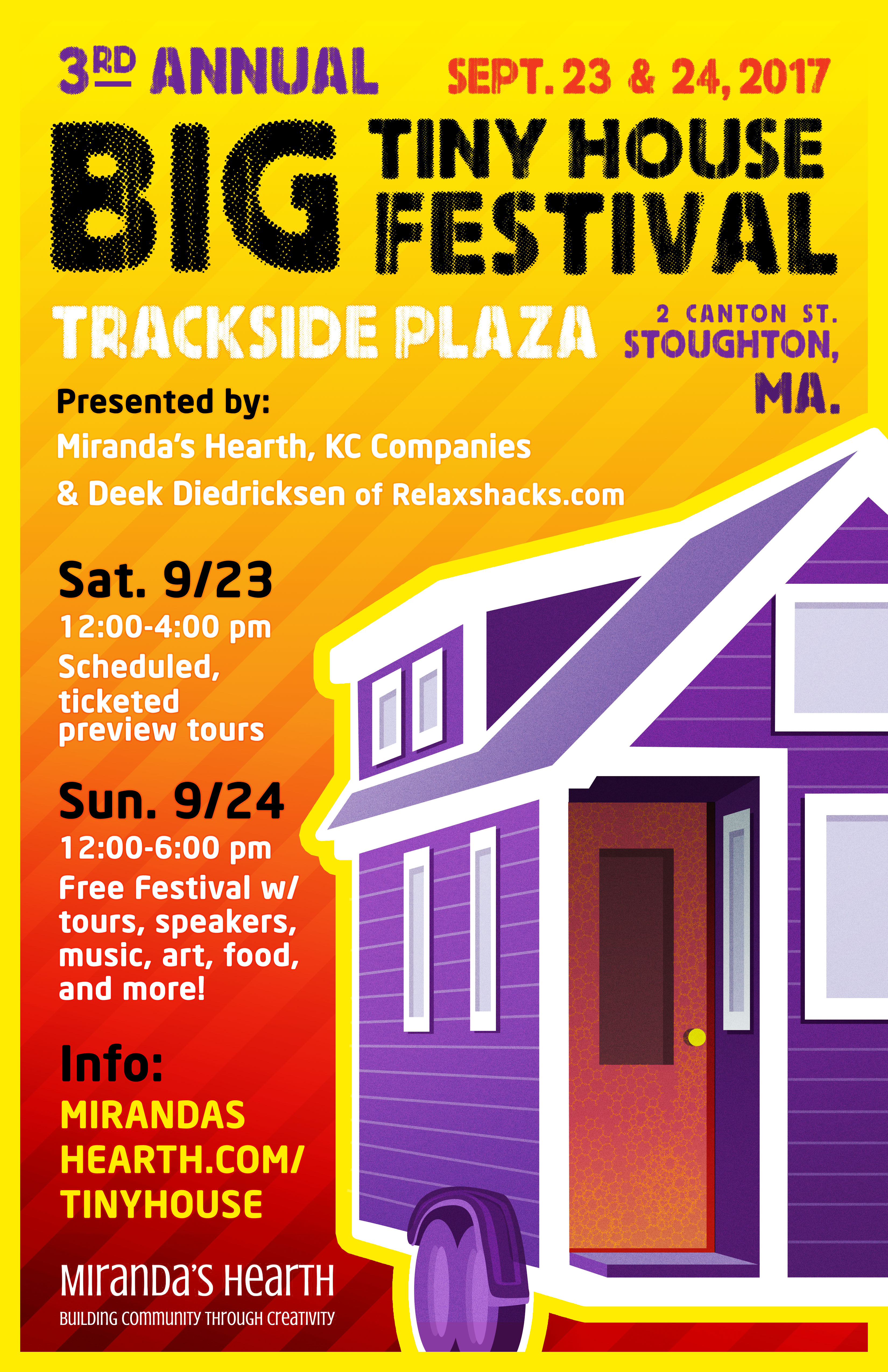 WHEN: Saturday, September 23 between 11:00 am and 6:00 pm and Sunday, September 24 between 11:00 am and 6:30 pm. (More volunteers needed on Sunday than on Saturday).
WHERE: Trackside Plaza, 2 Canton St, Stoughton, MA
TIME COMMITMENT: 3 hours or more.
PRE-FESTIVAL VOLUNTEERS: We're looking for a list of people who are willing to help get out the word! You'll be emailed once a week with the most current blog posts and information about the festival and asked to share it far and wide.
INTERESTED? Email Miranda Aisling, the festival coordinator, at miranda@mirandashearth.com. Please include your name, what you would be interested in doing, any relevant skills or interests, and what three hour time period you are available.
Thanks in advance for your help and see you at the festival!