Talk: Fearless Songwriting: How to toss out your inhibitions, forget about your blocks, and just write.
Between finishing he first album in June of 2004 and April of 2007, Timmy wrote a grand total of about 3 songs and was tired of it. Tired of being a songwriter who didn't write. Tired of being a songwriter scared of writing bad songs. So he committed to a week of writing a song every day and got one of his best songs ever. This workshop discusses the tools and techniques Timmy uses to eradicate songwriting blocks and how committing to a seemingly impossible task can create the ambition and enthusiasm to make it happen. This workshop will offer you the confidence that you can always write a song whether you want to write a song everyday of the week or any day of the week. There will be an opportunity to join Timmy for a Fearless Songwriting Week starting Sunday April 17th.
Buy tickets to the #WhatIMake Conference to hear Timmy and our other talented speakers!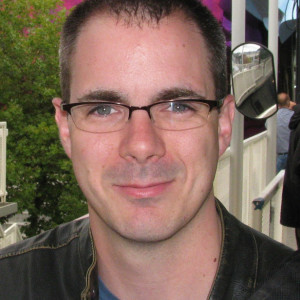 Presenter: Timmy Riordan
Timmy Riordan has been called "the hidden gem" of the Boston Singer Songwriter scene writing songs that are "at once clever, disarming, and thoughtful."  Tim is a catalyst for performers locally and around the country.   He creates regular challenges like the Fearless Songwriting week, in which participants are encouraged to write seven songs in the course of seven days, or the Song Bomb, a February event in which he writes 28 songs and invites 28 others who pace him through each day by suggesting prompts writing songs themselves.  Songs like "Royalty to Me," a song Ellis Delaney wrote for her grandma after years of wanting to but feeling blocked, which has become beloved by her fans and became a late but urgent addition to her album "Right On Time."   The next Fearless Songwriting Week will begin April 17th.