On April 22, the Hearth Community is celebrating music, acting, entrepreneurship, writing, woodworking, conversation, grant-writing, massage therapy, and interactive art environments at WhatIMake: 2017!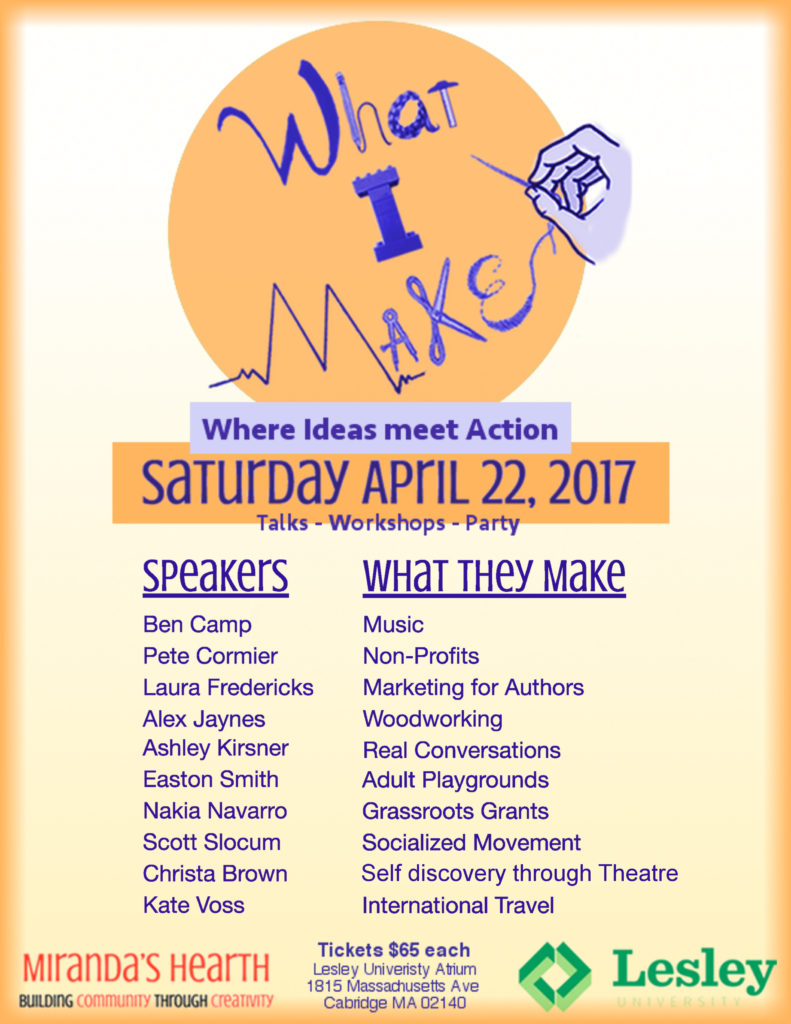 Morning: Inspirational Speakers
Afternoon: Hands-on Workshops
Evening: PARTY!
Tickets cover the morning talks, afternoon workshops, and evening party!
$65 each, all supplies included. Discounts are available for students, groups, Hearth Embers, and Hearth Ambassadors.