Want to support Miranda's Hearth? Need to get an awesome, locally made holiday present with a good story? All of my paintings are 20% off until December 31, 2016!
In 2016 alone, I painted 30 abstract oil paintings on either knitting, stretched canvas, canvas board, or unstretched canvas. As a tiny houser, that's a lot of art to try to fit somewhere! Help me out by finding a home for one of my paintings in your house or the house of one of your loved ones.
If you're interested in any of these paintings, send me an email at miranda@mirandashearth.com.  More paintings and photos to come!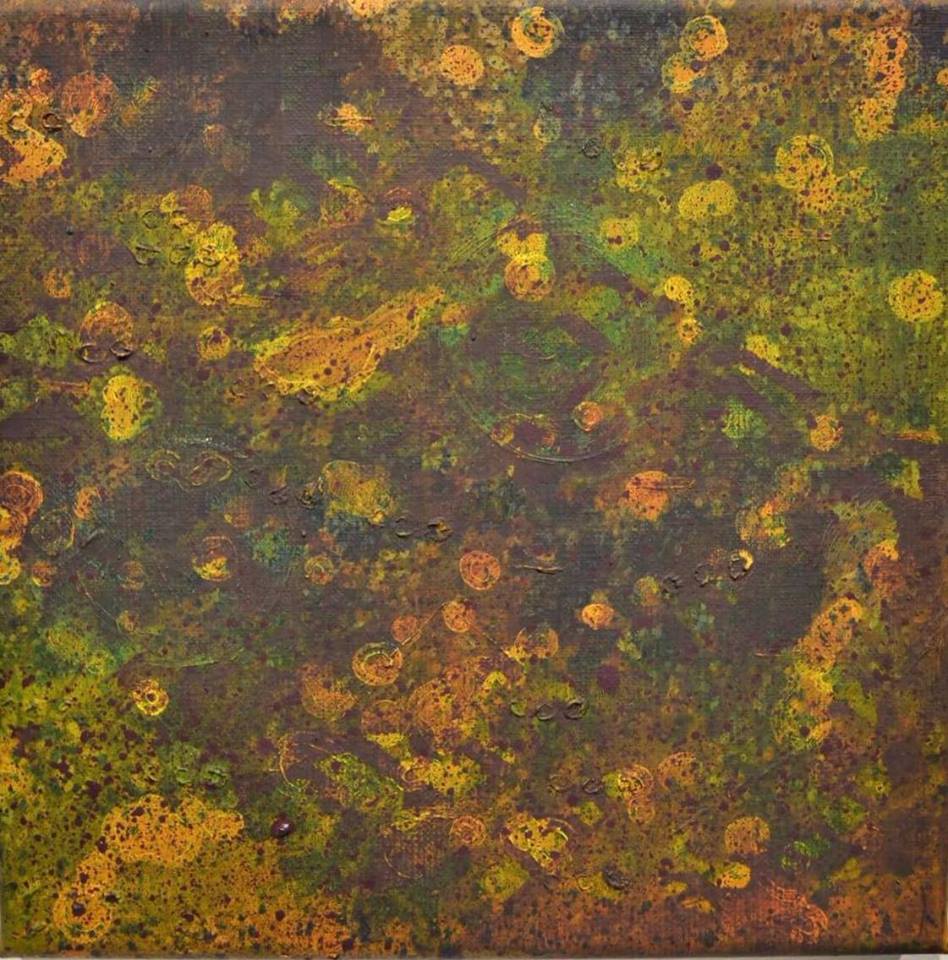 | | | | | | |
| --- | --- | --- | --- | --- | --- |
| Accidental Gardening | 2016 | Oil on canvas | 10″ x 10″ | $125 | On sale for $100 |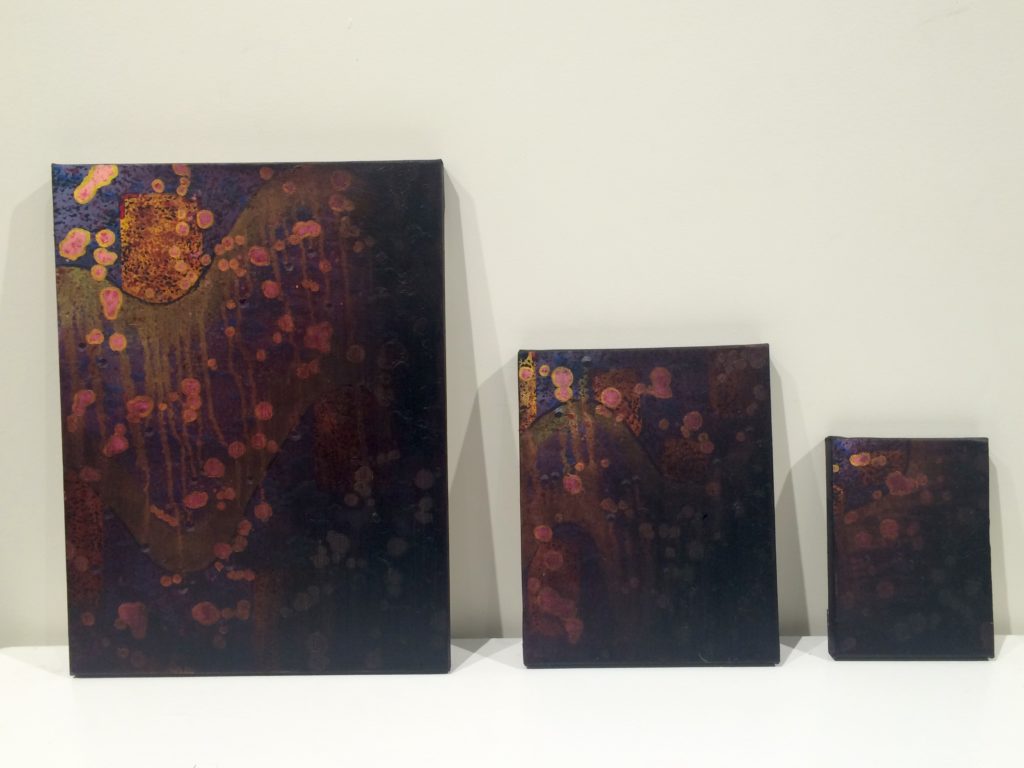 | | | | | | |
| --- | --- | --- | --- | --- | --- |
| Emergence I | 2015 | Oil on Canvas | 12″ x 16″ | $275 | SOLD |
| Emergence II | 2015 | Oil on Canvas | 8″ x 10″ | $175 | SOLD |
| Emergence III | 2015 | Oil on Canvas | 5″ x 7″ | $75 | On sale for $60 |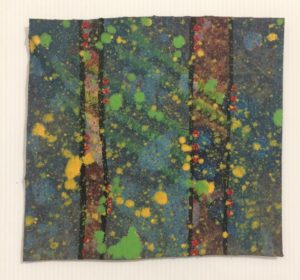 | | | | | |
| --- | --- | --- | --- | --- |
| Verticals VII | 2016 | Oil on unstretched canvas | 7″ x 7″ | $45 |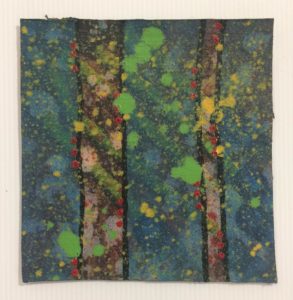 | | | | | |
| --- | --- | --- | --- | --- |
| Verticals V | 2016 | Oil on unstretched canvas | 7″ x 7″ | $45 |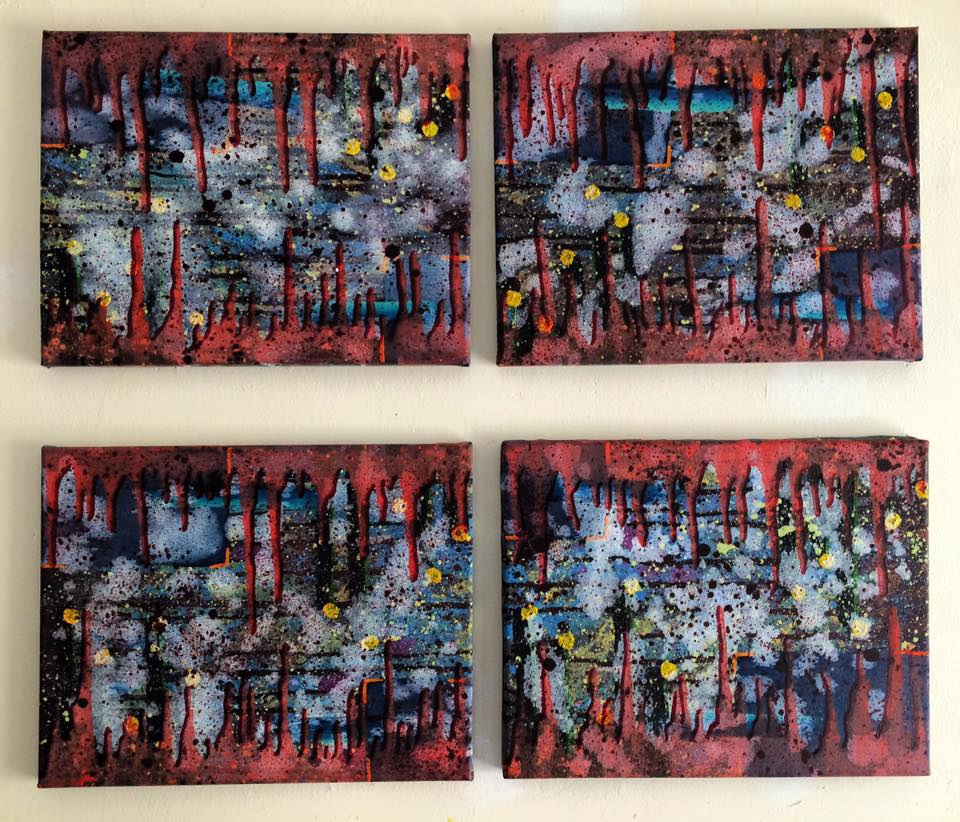 | | | | | | |
| --- | --- | --- | --- | --- | --- |
| Stalactites + Stalagmites I | 2016 | Oil on Canvas | 14″ x 11″ | SOLD | |
| Stalactites + Stalagmites II | 2016 | Oil on Canvas | 14″ x 11″ | $195 | On sale for $156 |
| Stalactites + Stalagmites III | 2016 | Oil on Canvas | 14″ x 11″ | $195 | On sale for $156 |
| Stalactites + Stalagmites IV | 2016 | Oil on Canvas | 14″ x 11″ | $195 | On sale for $156 |

| | | | | | |
| --- | --- | --- | --- | --- | --- |
| Faded Purples | 2015 | Oil on Canvas | 8″ x 24″ | $245 | On sale for $196 |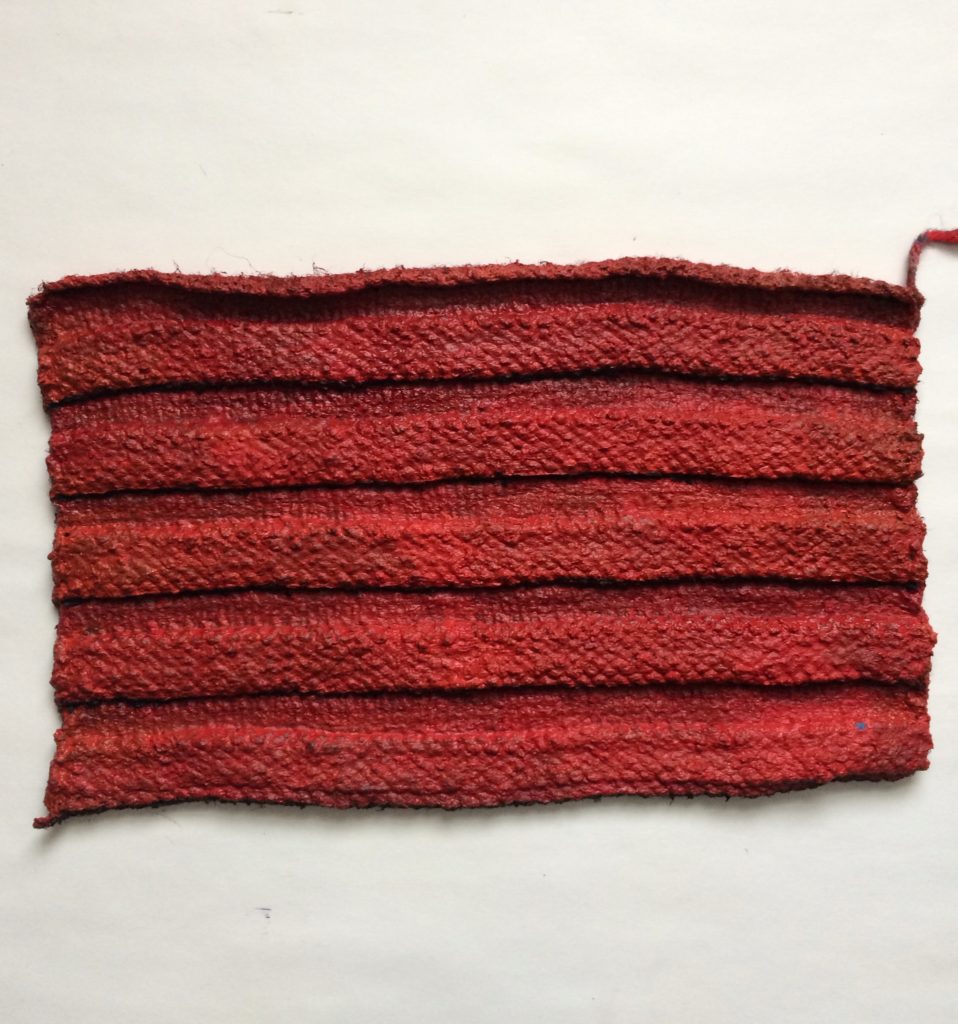 | | | | | | |
| --- | --- | --- | --- | --- | --- |
| Knitted Sketch No. 1 | 2015 | Oil on knitting | 8″ x 12″ | $150 | On sale for $120 |

| | | | | | |
| --- | --- | --- | --- | --- | --- |
| Cabled Mittens | 2013 | Oil paint on knitted canvas |  9″ x 5″ each | 250 | On sale for $200 |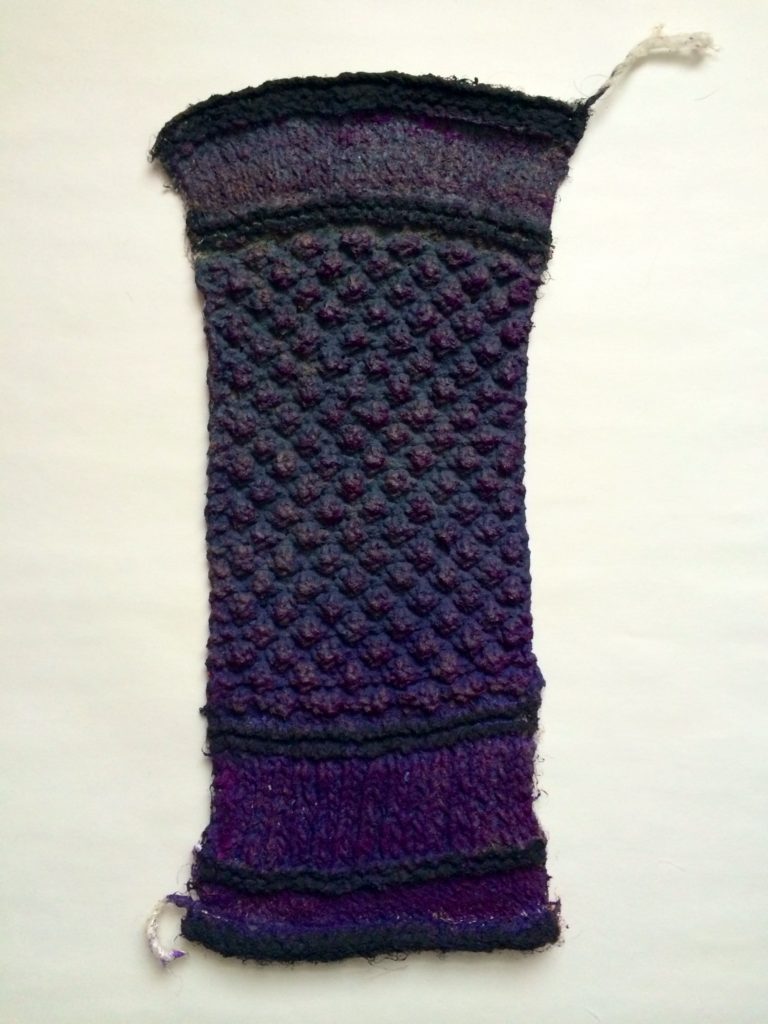 | | | | | | |
| --- | --- | --- | --- | --- | --- |
| Mairead | 2015 | Oil on knitting | 6″ x 15″ | $150 | On Sale for $120 |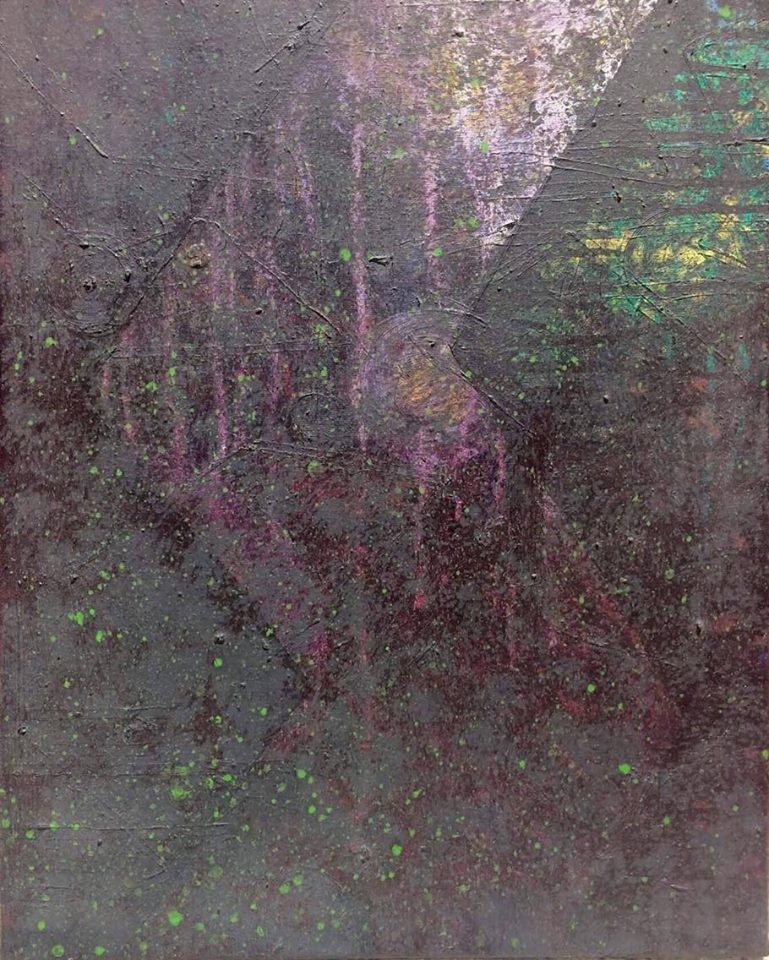 | | | | | | |
| --- | --- | --- | --- | --- | --- |
| Northeastern Light | 2016 | Oil on Canvas | 16″ x 20″ | $350 | On sale for $280 |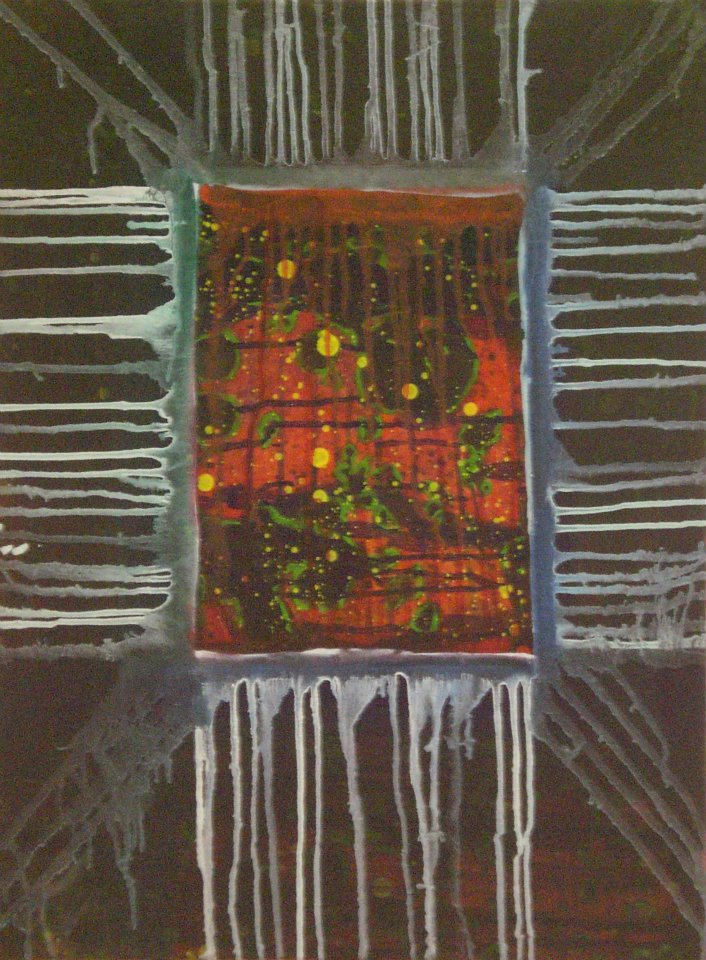 | | | | | | |
| --- | --- | --- | --- | --- | --- |
| Window | 2010 | Oil paint on canvas | 18″ x 24″ | $225 | On sale for $180 |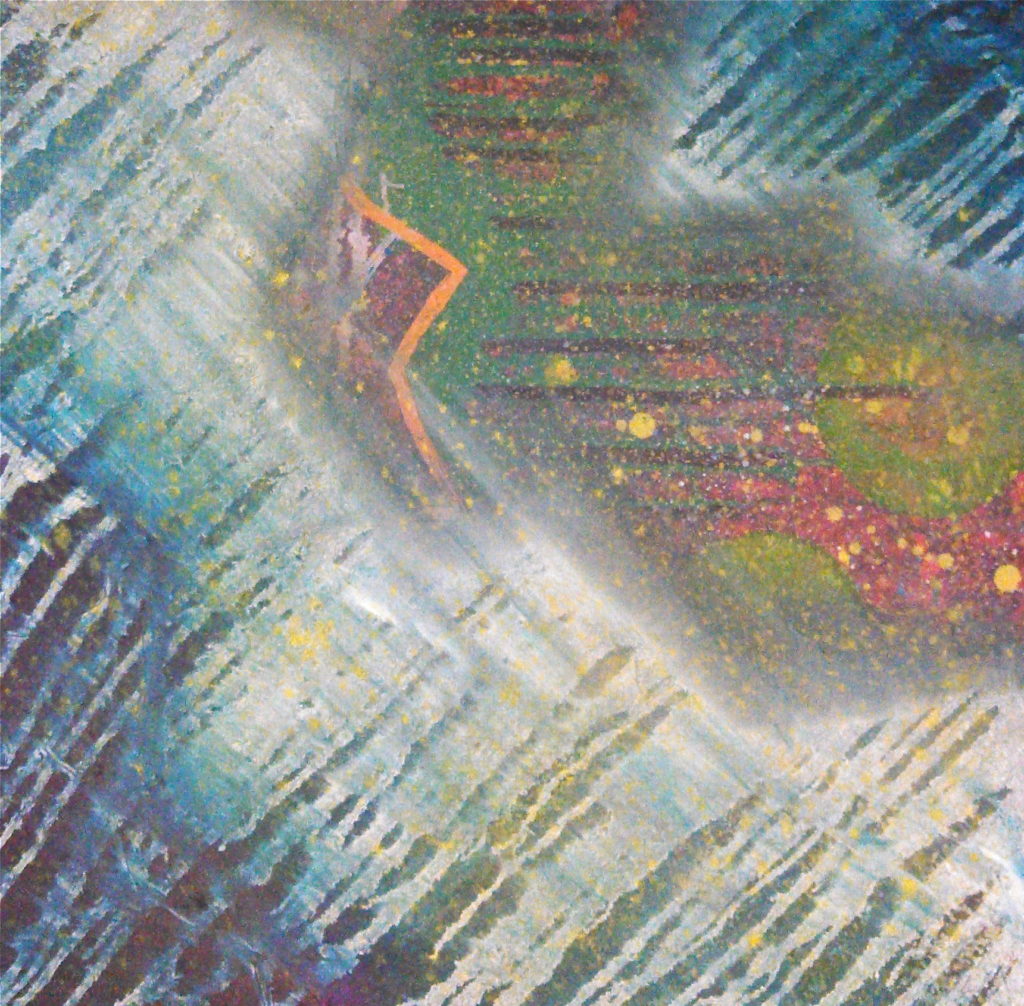 | | | | | | |
| --- | --- | --- | --- | --- | --- |
| Crimson Underneath | 2012 | Oil paint on canvas | 22″ x 22″ | $500 | On sale for $400 |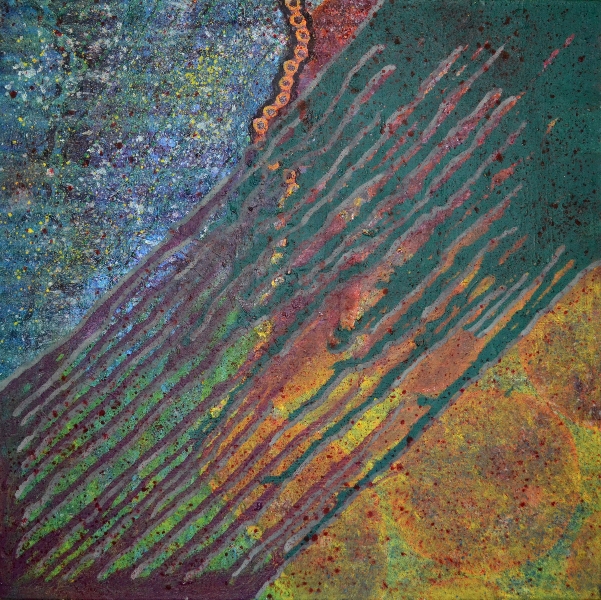 | | | | | | |
| --- | --- | --- | --- | --- | --- |
| Push and Pull | 2012 | Oil paint on canvas | 22″ x 22″ | $500 | On sale for $400 |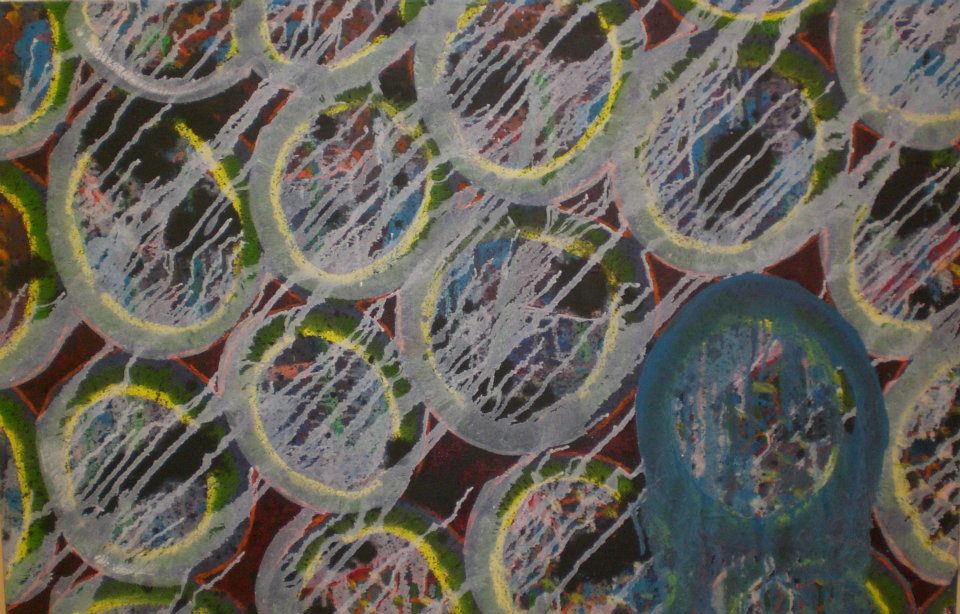 | | | | | | |
| --- | --- | --- | --- | --- | --- |
| Blue Circle | 2010 | Oil paint on canvas | 34″ x 22″ | $500 | On sale for $400 |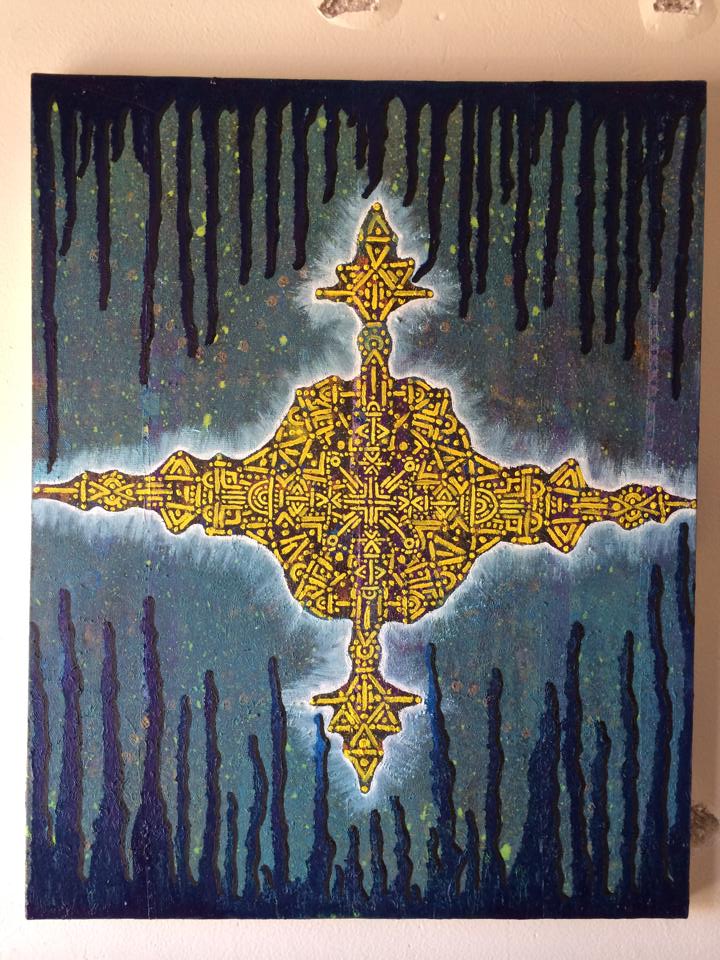 | | | | | | |
| --- | --- | --- | --- | --- | --- |
| Dripped Symbols | 2014 | Oil on Canvas | 16″ x 20″ | $350 | On sale for $280 |

| | | | | | |
| --- | --- | --- | --- | --- | --- |
| Stretched Skirt | 2014 | Oil paint on canvas | 12″ x 46″ | $375 | On sale for $300 |

| | | | | | |
| --- | --- | --- | --- | --- | --- |
| Yellow and Orange | 2016 | Oil on Canvas | 10″ x 30″ | $350 | On sale for $280 |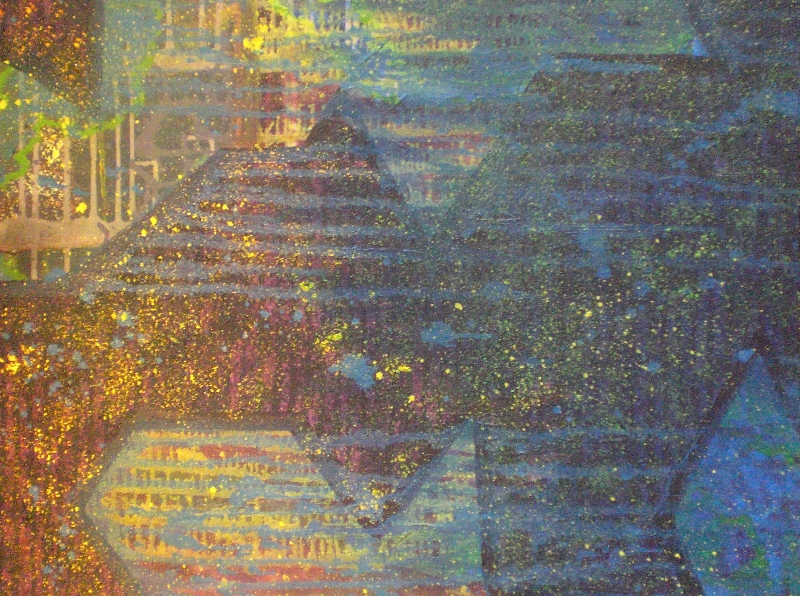 | | | | | | |
| --- | --- | --- | --- | --- | --- |
| Yellow to Blue | 2012 | Oil paint on canvas board | 24″ x 18″ | $300 | On sale for $240 |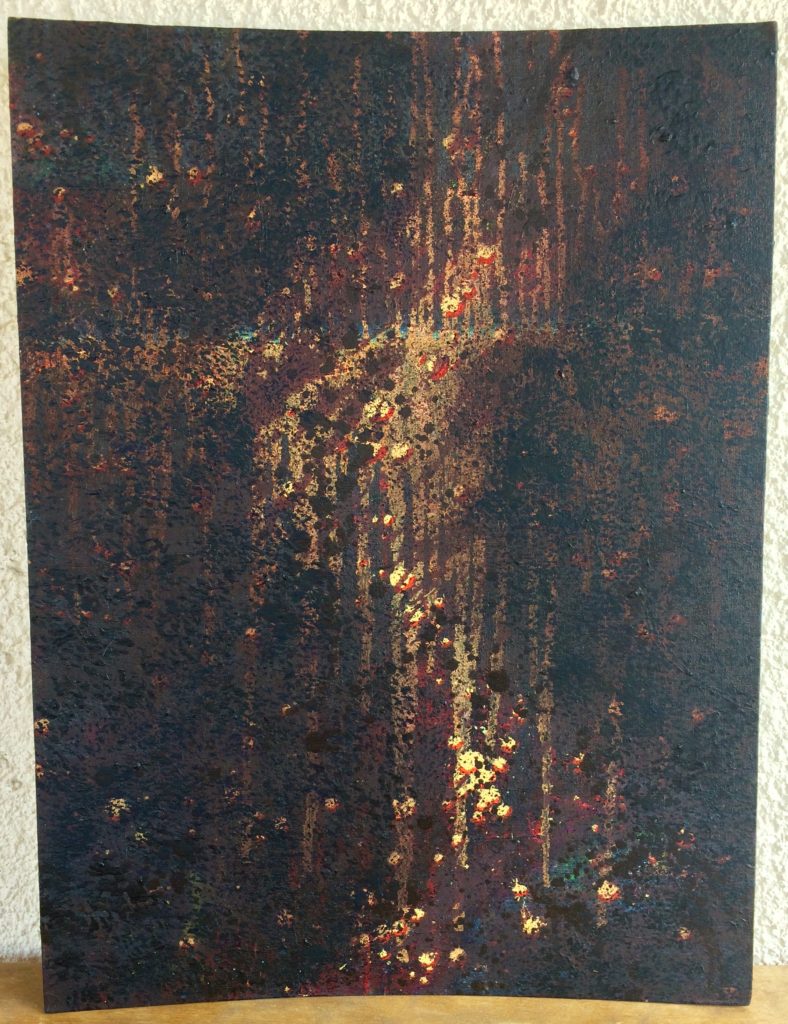 | | | | | | |
| --- | --- | --- | --- | --- | --- |
| Blue Horizon | 2015 | Oil on canvas board | 18″ x 24″ | $300 | On sale for $240 |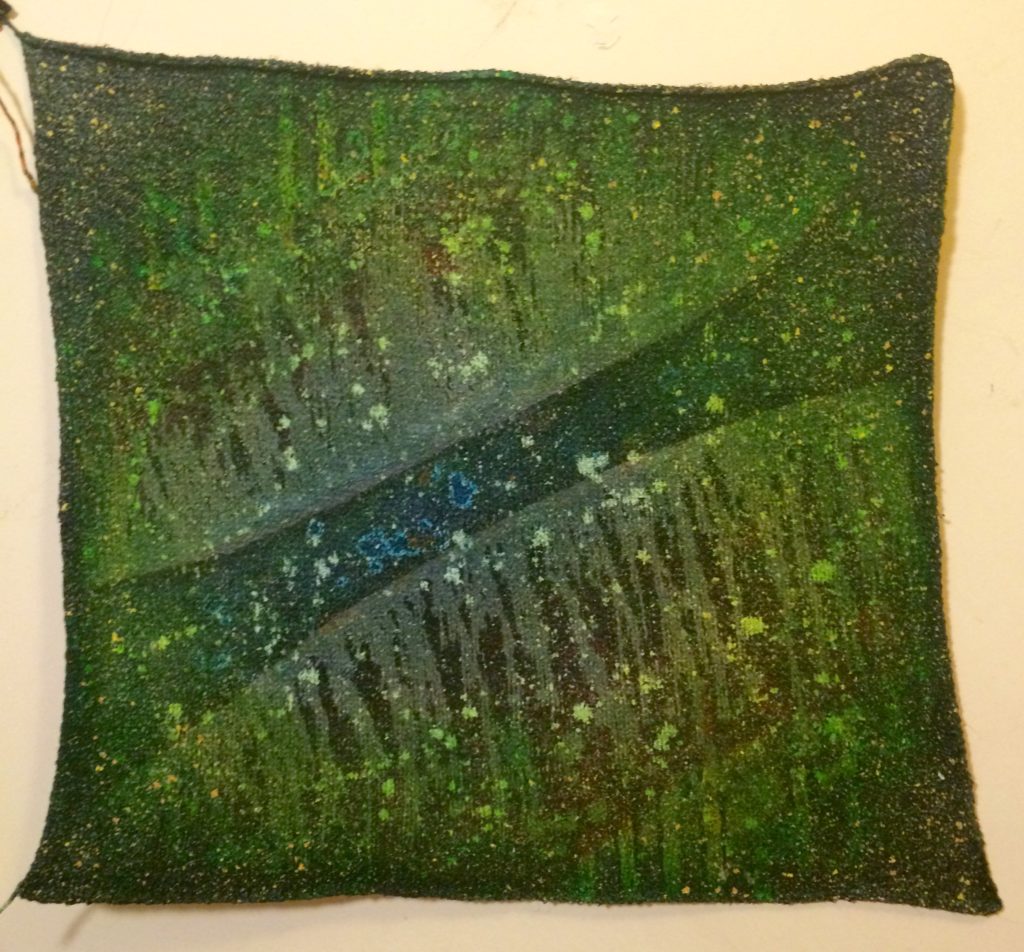 | | | | | | |
| --- | --- | --- | --- | --- | --- |
| Green Galaxy | 2016 | Oil on knitting | 30″ x 24″ | $750 | On sale for $600 |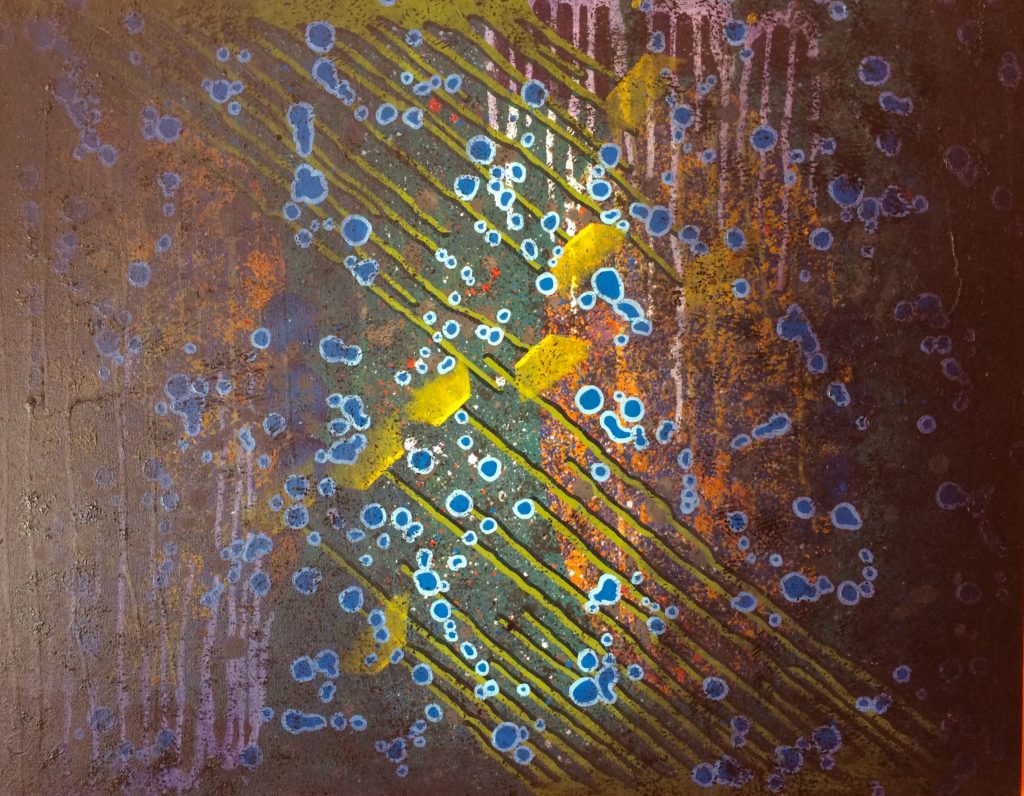 | | | | | | |
| --- | --- | --- | --- | --- | --- |
| Dragon's Eggs I | 2016 | Oil on Canvas | 28″ x 22″ | $450 | On sale for $360 |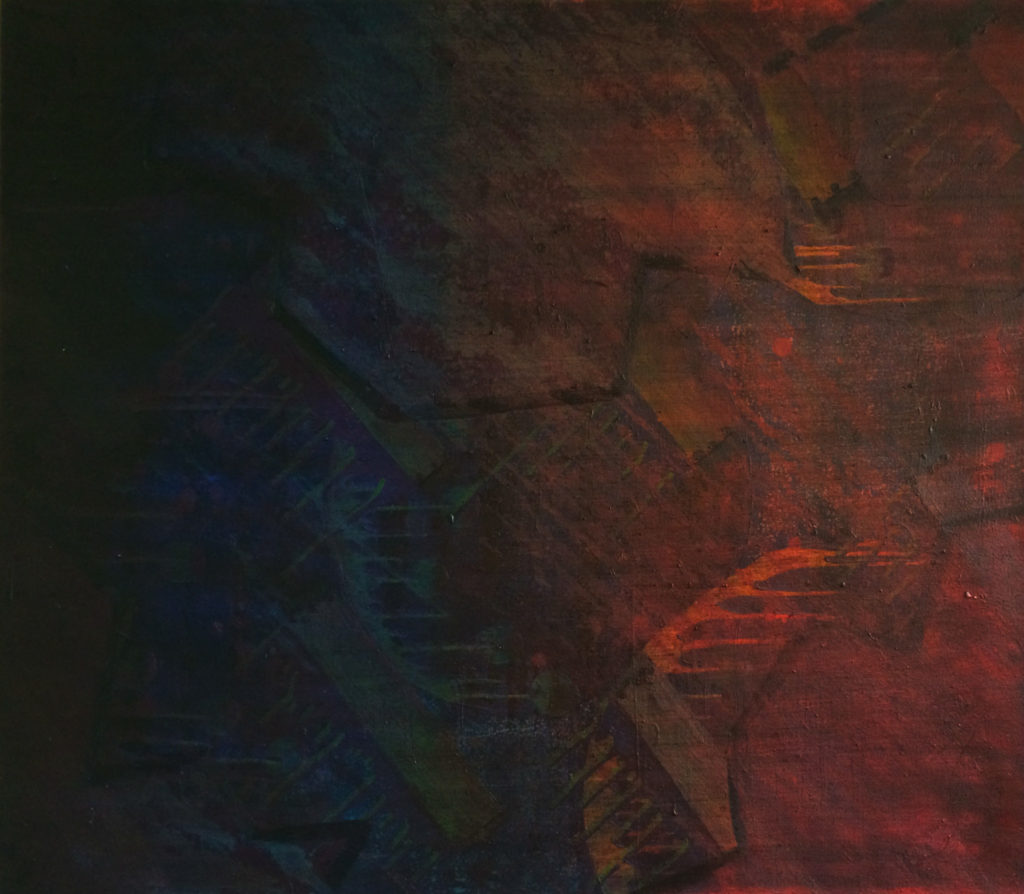 | | | | | | |
| --- | --- | --- | --- | --- | --- |
| Phalto to Alizarin | 2015 | Oil on Canvas | 34″ x 30″ | $1,000 | On sale for $800 |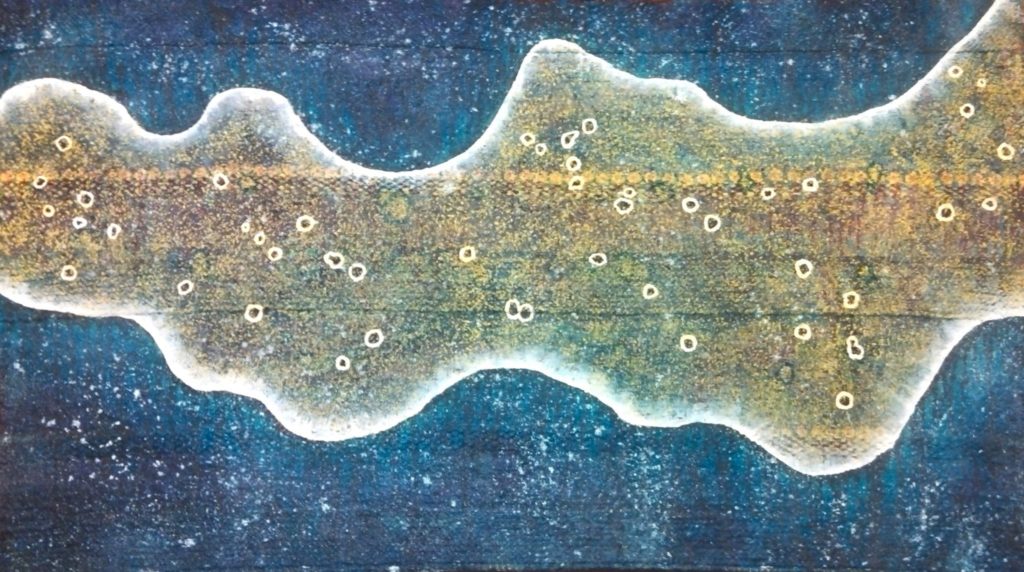 | | | | | | |
| --- | --- | --- | --- | --- | --- |
| White Spray | 2012 | Oil paint on knitted canvas | 44″ x 24″ | $1,000 | On sale for $800 |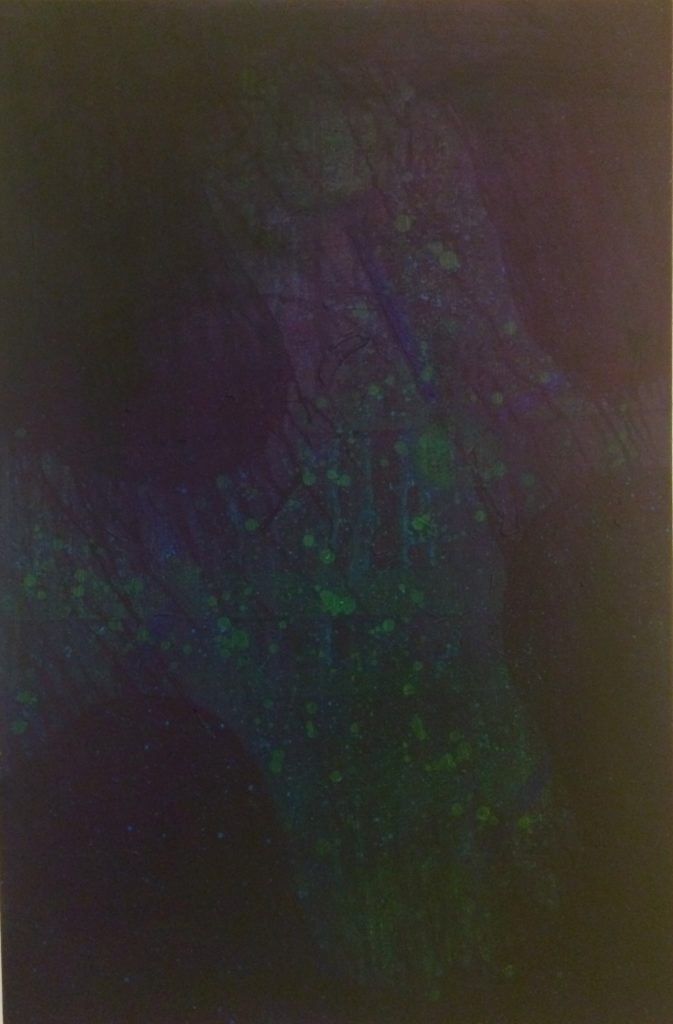 | | | | | | |
| --- | --- | --- | --- | --- | --- |
| Phalto Galaxy | 2015 | Oil on Canvas | 24″ x 36″ | $750 | On sale for $600 |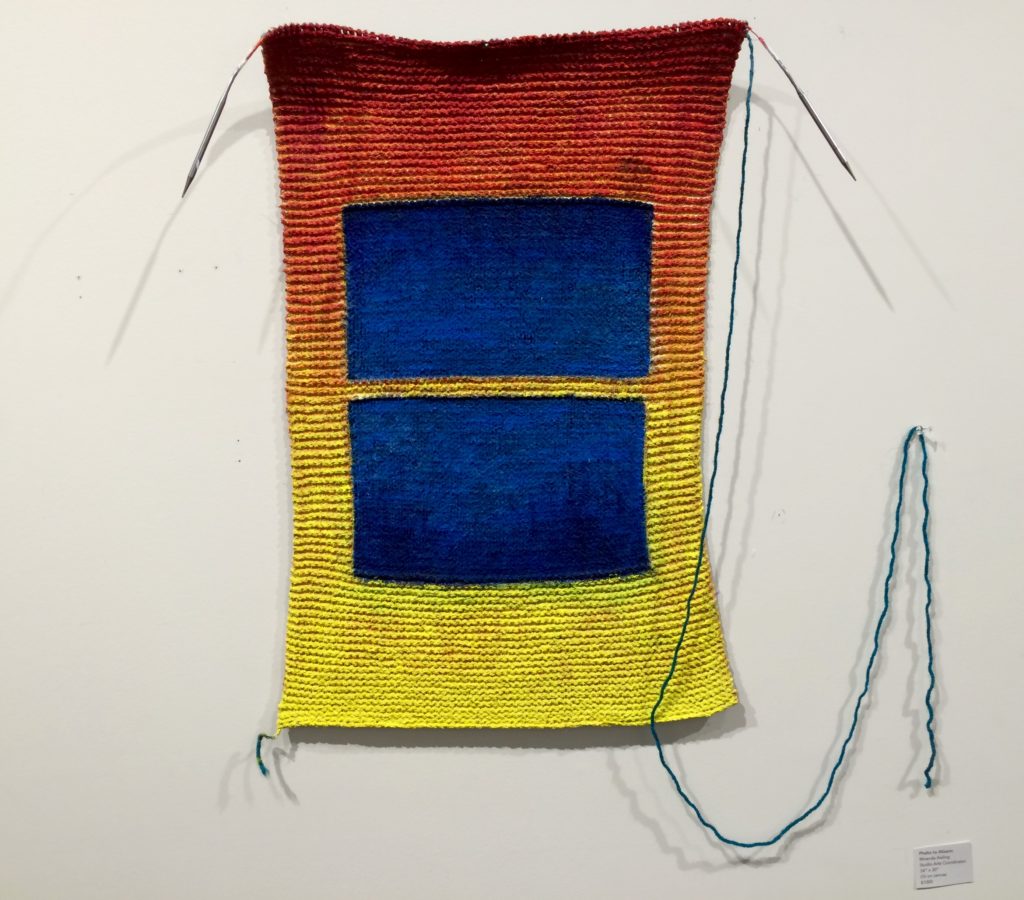 | | | | | | |
| --- | --- | --- | --- | --- | --- |
| Knitted Rothko | 2015 | Oil on knitting | 17″ x 24″ | $500 | On sale for $400 |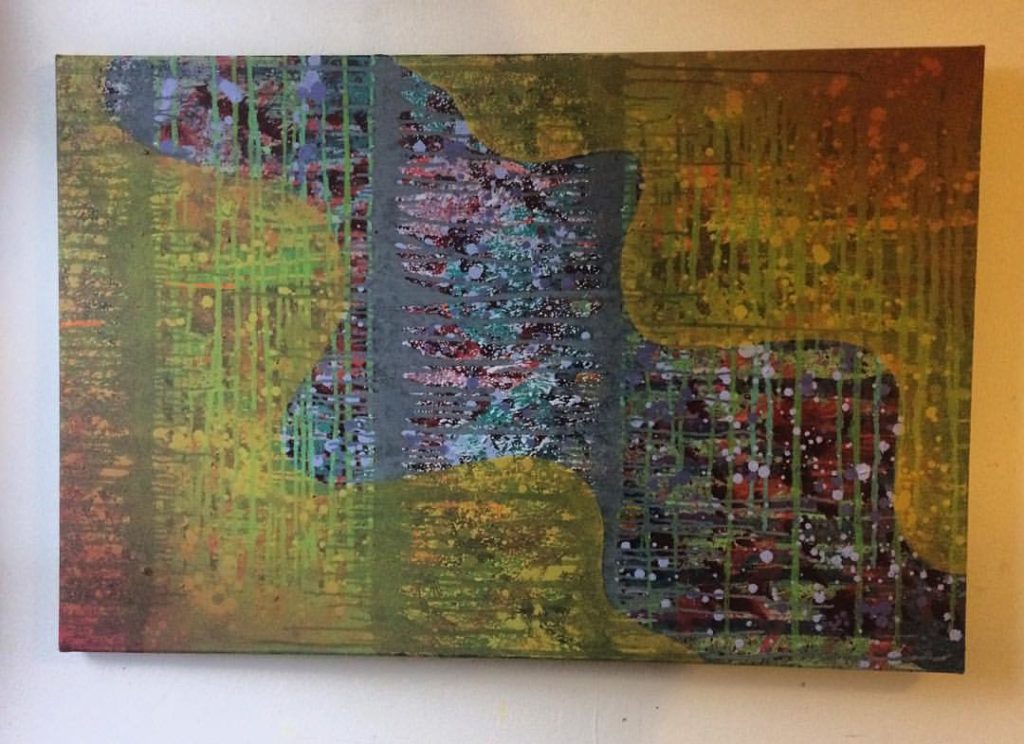 | | | | | | |
| --- | --- | --- | --- | --- | --- |
| Cadmium | 2016 | Oil on canvas | 36″ x 24″ | $845 | On sale for $676 |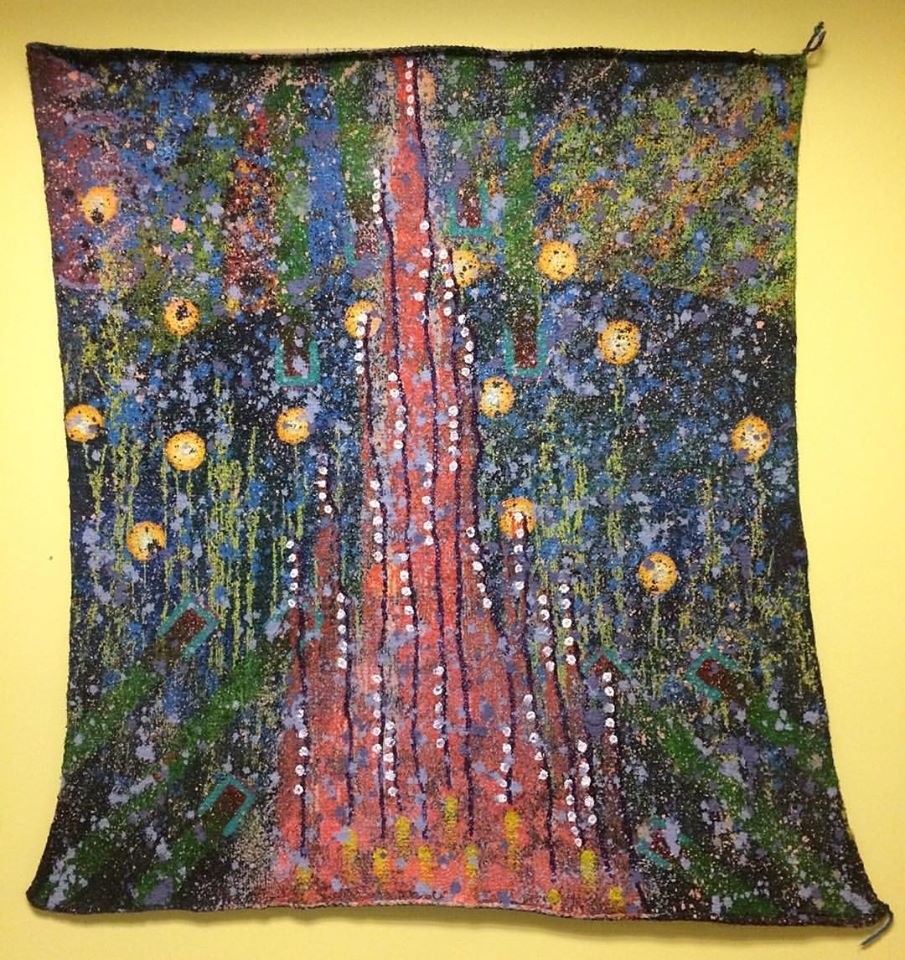 | | | | | | |
| --- | --- | --- | --- | --- | --- |
| Alice's Yarn | 2016 | Oil on knitting | 36″ x 36″ | $1,250 | On sale for $1000 |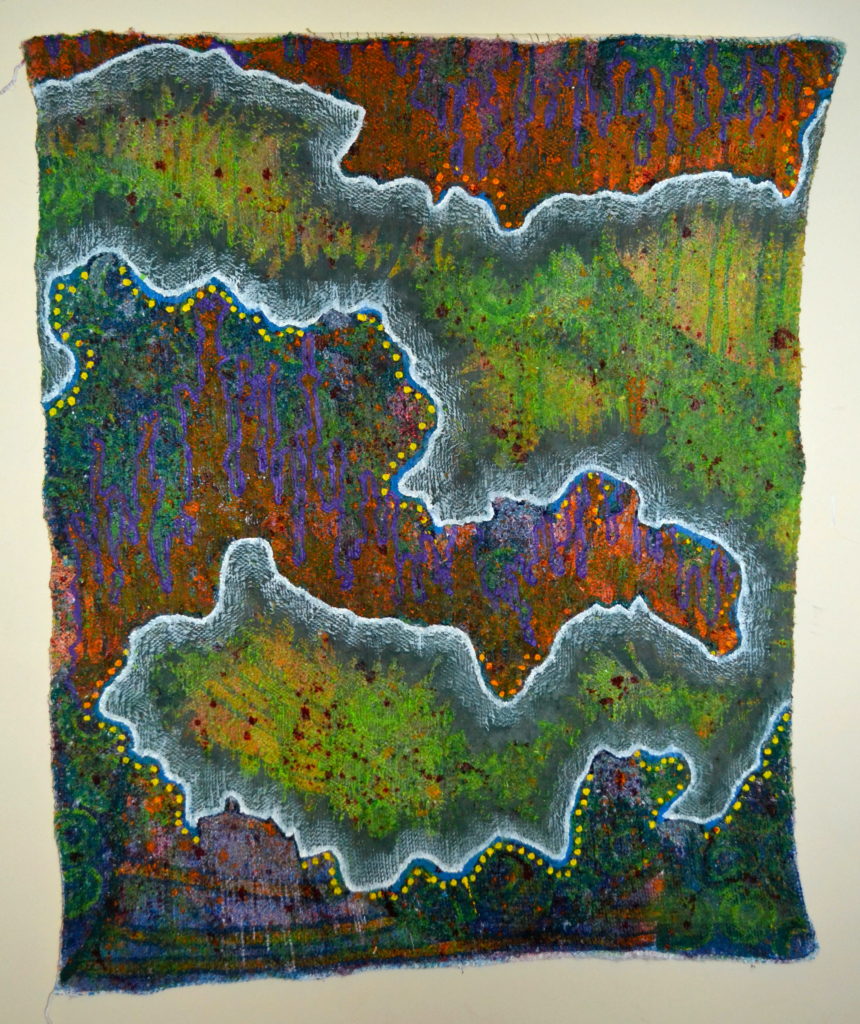 | | | | | | |
| --- | --- | --- | --- | --- | --- |
| White Edges | 2012 | Oil paint on knitted canvas | 31″ x 38″ | $1,250 | On sale for $1000 |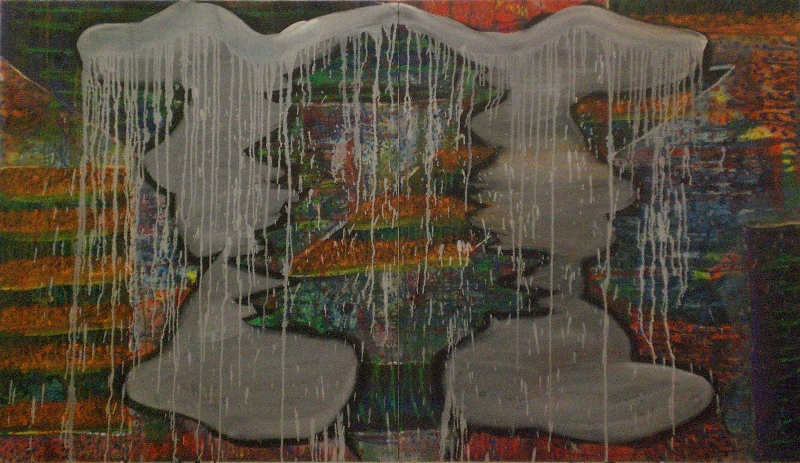 | | | | | | |
| --- | --- | --- | --- | --- | --- |
| Color under Gray | 2010 | Oil paint on canvas | Diptych. 80″ x 46″ total | $800 | On sale for $640 |