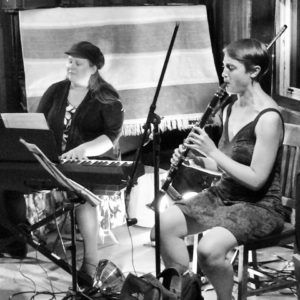 Every fourth Sunday, Miranda's Hearth hosts Waltzdays, an evening of live music and dancing at The Democracy Center in Harvard Square
We're looking for musicians who can play about two and a half hours worth of waltzes. These don't have to be traditional waltzes: as long as you can play in 3/4, we can dance to it!
Interested in playing?  Send us an email with a description of your band and music as well as links to recordings.
Help us spread the word by sending this posting to musicians you know or by shooting us an email at miranda@mirandashearth.com with musicians we should reach out to.
DETAILS:
Set-Up at 6:30 pm
Lesson from 7:00-8:00 pm (recorded music)
Dancing from 8:00-10:30 pm with a 10 minute break at 9:00 pm (live music)
Break down by 11:00 pm
Pay: $150 for the band
DATES: Every Fourth Sunday, indefinitely!
Accessibility:
The Democracy Center is not wheelchair accessible, all entrances have 5-6 steps.
Questions or Ideas:
Contact us at miranda@mirandashearh.com, we'd love to hear your input!