KARA KULPA
Founding Member
Musician
What's your story?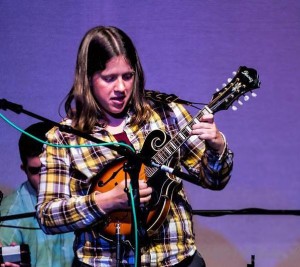 I am a midwestern-native, Boston-based folk musician and multi-instrumentalist: Kara Kulpa.com. I have composed and played music for as long as I can remember. My mother likes to say "from the time she could climb up onto the piano bench by herself." I only have vague memories of that. I've only formally studied violin, but professionally play mandolin and guitar as well. I teach piano lessons and preschool music classes during the days and spend my evenings gigging around town, or around New England, or around the country – depending 🙂
Aside from music, I also really value creative writing and photography. I love to be in nature and engaged in meaningful conversation with good friends. A surefire way to get me very excited is to mention any of the following words or phrases: journaling, meditation, board games, camping, cake. I love cake.
What do you make?
I make music. Lots of it. All kinds! As a singer/songwriter, I compose and perform music that sits pretty comfortably in the folk-genre (think Anais Mitchell, The Weepies) and as a multi-instrumentalist I play in acts ranging from Americana to Folk to Indie Rock to Funk. I can still be convinced to take the occasional classical gig on violin…if you're very persuasive.
How did you get involved in Miranda's Hearth?
I met Miranda at an unrelated event in 2012 and fell in love with her hearth idea/story! I came to the very first Hearth DAM night and have been interested ever since. This is going to be epic, folks. Don't blink.