-written by Hearth Member, Kara Kulpa
Tuesday, February 2, 2016. 8:46pm
Dear Friends,
Tonight marked the first meeting of Miranda's Hearth's newest monthly group, Write A Passage. Allow me to begin this recap with what's at the forefront of my mind: Wowza! Thank you! I can't stop smiling! It feels so good to WRITE! You rock!
Ahem. Ok, now that that's off my chest, I will say that I am very thankful for the opportunity to host this incredibly edifying night of creative and expressive writing! We were a modest but mighty group tonight, communing and writing at the Arlington Center for the Arts from 7pm – 8pm. We started the night by taking 5 minutes to write gratitudes, which flowed into 15 minutes of free writing and finally into our writing prompt.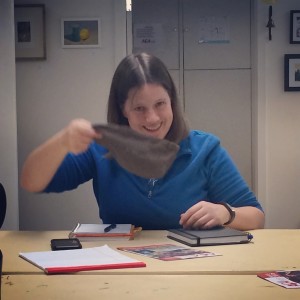 The prompt drawn from the hat tonight was, "Write from the perspective of a literary character who changed your life." (If you didn't make it to the group tonight, feel free to muse on this at home!) I was delighted to find that the reading of this prompt brought many instantaneous smiles to the group, as we simultaneously reflected upon the characters who have enriched our lives. I, personally, felt ecstatic to write a letter to myself in the voice of Anne of Green Gables! We also heard from the deplorable Peter, from Ender's Game, a pre-teen fictional best friend, a couple of screams from Owen, from A Prayer for Owen Meany, reflections on C.S. Lewis and some good old fashioned adolescent smut – or so we're told, this author chose to keep her words to herself!
In the discussion that followed, participants shared their writings and talked passionately about the characters, from whose perspective, they chose to write. There was an overall feeling of joy and excitement/entertainment in the air…exactly what I had hoped this group would offer! I can not wait for next month's edition!
Speaking of… our next group will meet on Tuesday, March 1st, at 7pm. If you're interested in joining us, here are some tips to finding the room – I learned tonight that, while the ACA graciously offers us a lovely space to write, it's not the easiest to find! Please advise that, when driving up to 41 Foster Street, you will be in a residential area in what looks like the middle of a neighborhood. If you feel like your GPS is taking you to somebody's house, you're on the right track! If you turn into the driveway at the banner that says ACA, you're doing well! Don't be fooled by the sign that says RESIDENT PARKING ONLY (in smaller lettering it says 1am – 7am, so, you're good!) When you get into the building, find a staircase and follow it UPSTAIRS. There, in the "Gibbs Gallery and ACA Office", you will find us eagerly awaiting your arrival : ) I will also try to post signs to help those less directionally inclined.
I want to thank all of you who made it out tonight's inaugural meeting and say that I am very excited to continue this new tradition with you all next month! Have a great week and be well.
Peace,
Kara