Kat Mondieu turned a 2002 Freightliner FS65 schoolbus into a tiny home on wheels.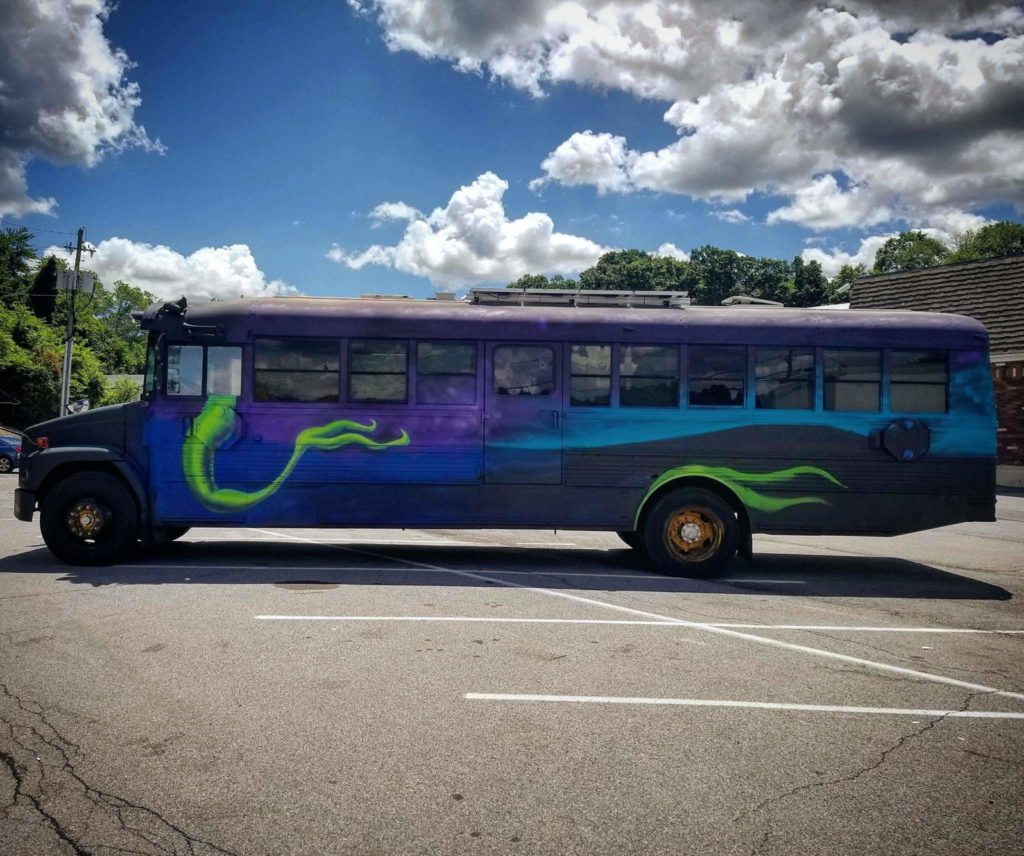 It sleeps 4-6 with bunks, a queen size bed in back, a dining area that converts to a bed, composting toilet, kitchen, wood burning stove & tub.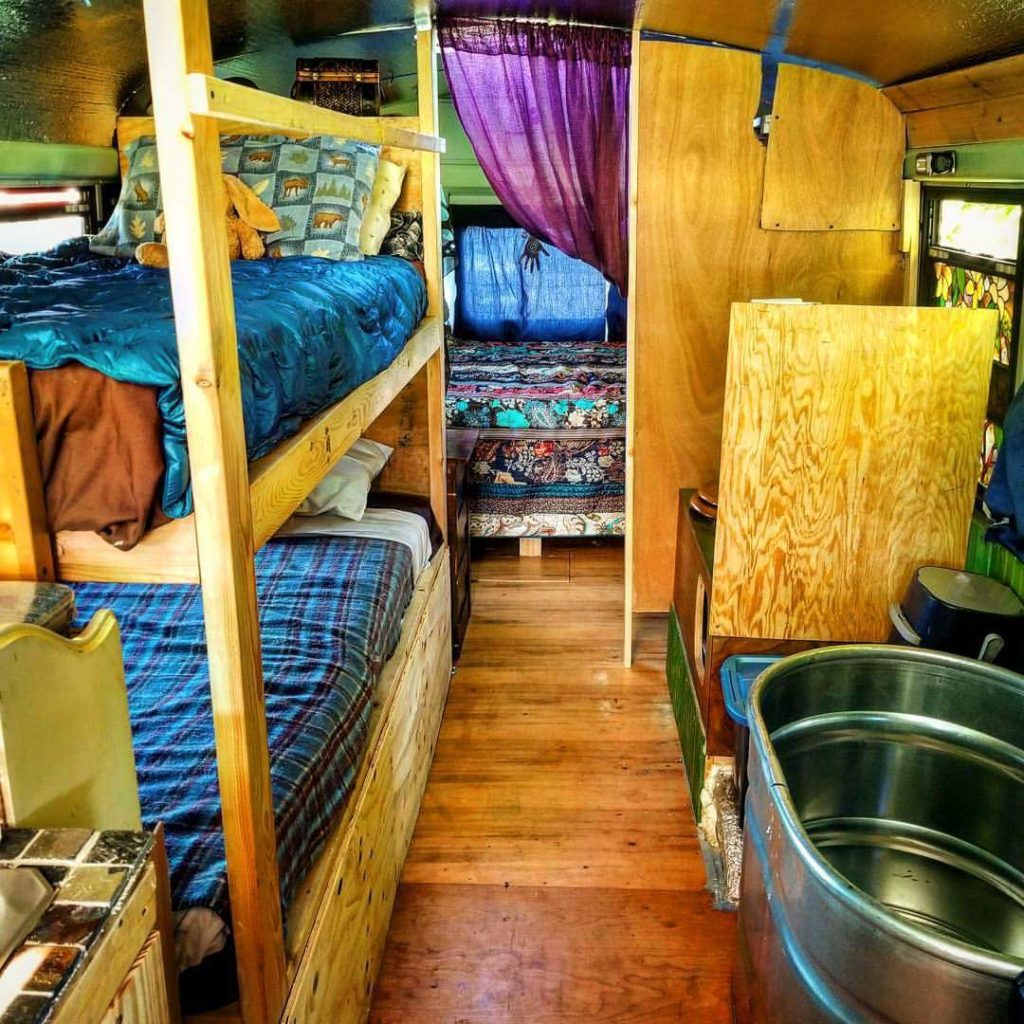 She's been working on it since June 2016 with her partner and has lived in it full time with her 3 cats since September 2016…nearly one year!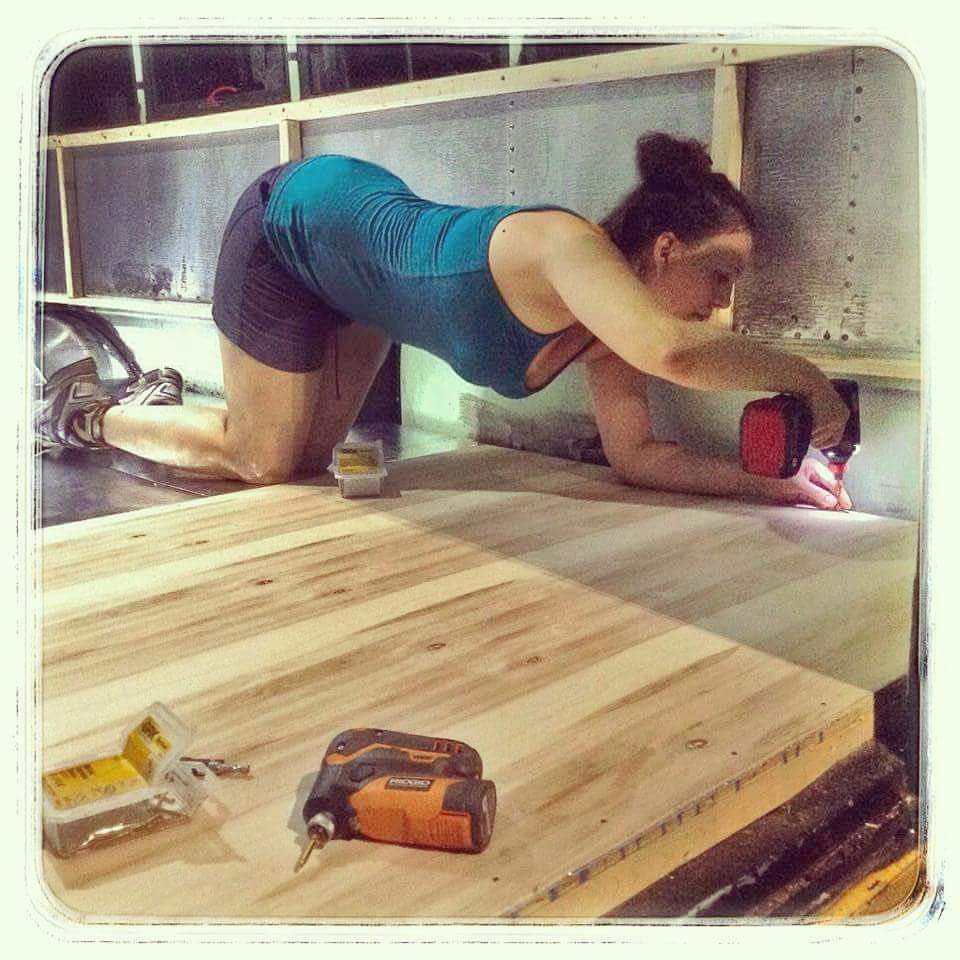 Kat is based in NYC. It's a work in progress but very comfortable as a home.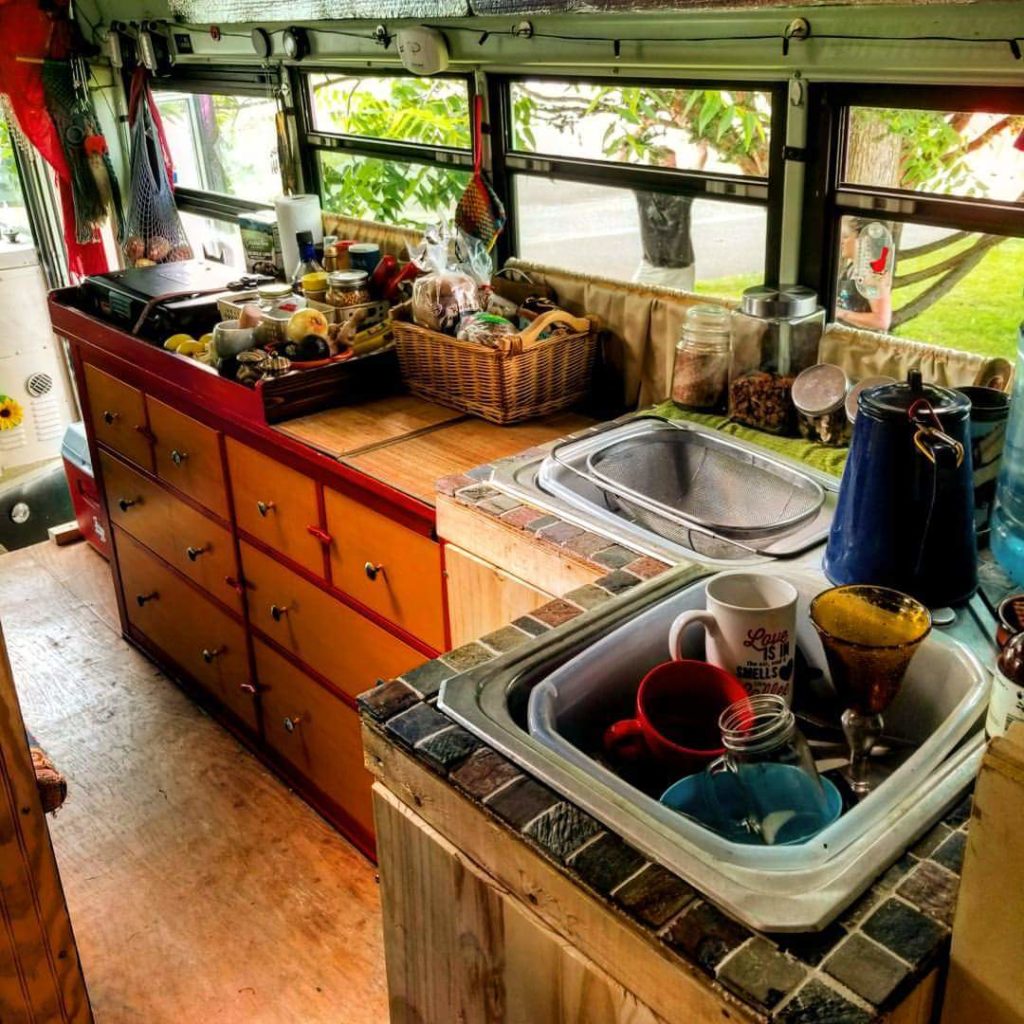 ---
Come see Kat Mondieu's Converted School Bus and over 10 other tiny homes for yourself on September 23 & 24, 2017 in Stoughton, MA during the 3rd Annual BIG Tiny House Festival!
---