I have lived in my 160 sq. ft. tiny house in NY for about 8 months now and have loved every second of it! Fully equipped with a living area, dining room table, deep closet, kitchen, full bathroom, and two lofts, this house is the perfect fit for me active and carefree lifestyle.

The unique thing about my tiny is that it has the capabilities of being completely off the grid. This means that I can park my THOW anywhere I'd like: on the beach, in a rain forest, on top of a mountain… anywhere!

Some off-grid features include a wood burning stove, compostable toilet, rain water collection system, and solar panels. I love being able to bring my home with my wherever I go! Get a sneak peak of my house and my lifestyle at my blog at destinydweller.com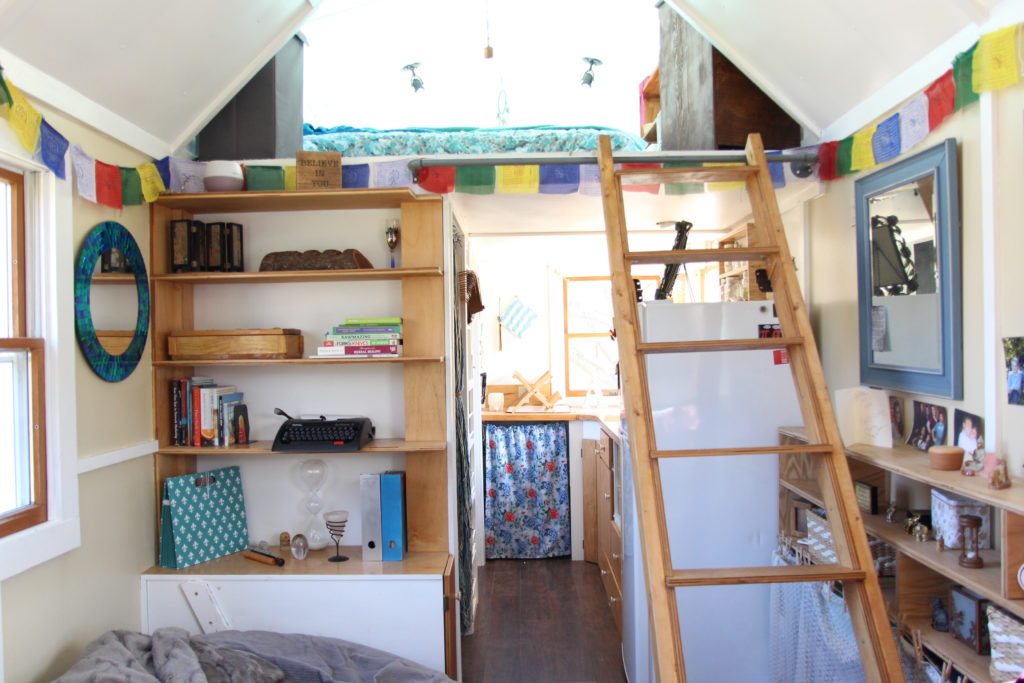 ---
Come see Ashlee Fazio's Destiny Dweller and over 10 other tiny homes for yourself on September 23 & 24, 2017 in Stoughton, MA during the 3rd Annual BIG Tiny House Festival!
---