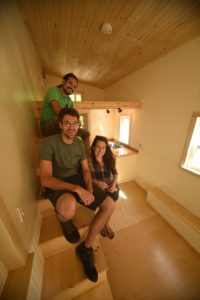 If you are looking for a team of tiny house enthusiasts who can help you design and build your completely customized and swoon-worthy tiny house on wheels, look no further than Tiny House Crafters of Vermont.
Known across the web for our 8×20 Sherwood model, featuring a space saving shed roof, funky under stair storage, and tiny yet full kitchens, our small company of three will work directly with you to design and build the tiny house that you have always dreamed of.
On the phone, over email, or in person, we will work together to fine tune your layout and design for maximum efficiency and comfort.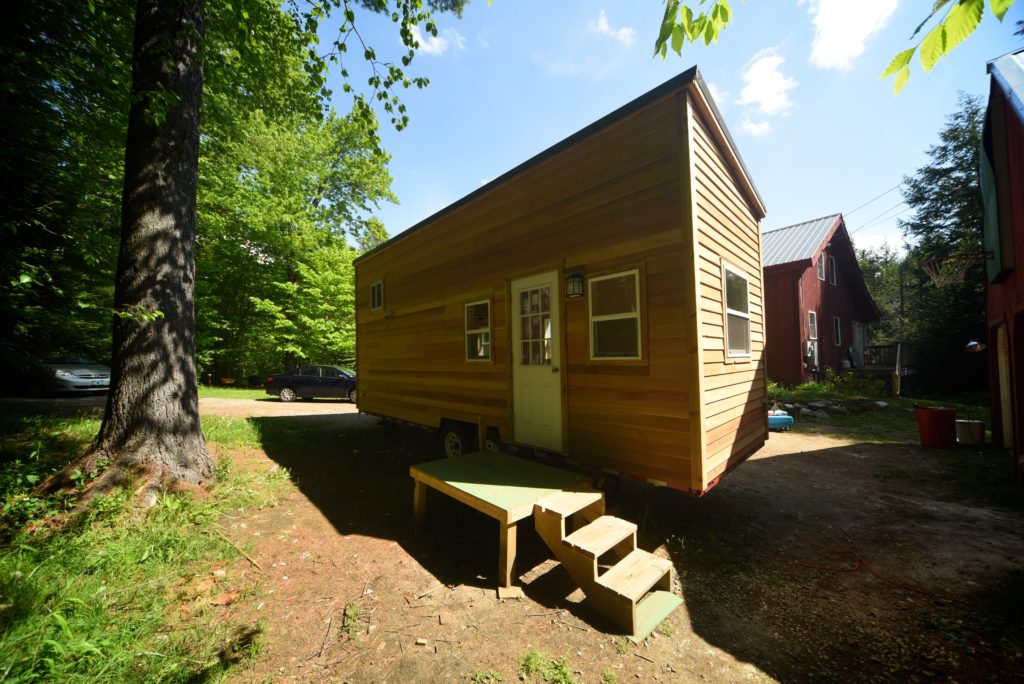 Currently, our most recent build was a client designed 8×24' Sherwood model. Let's look inside: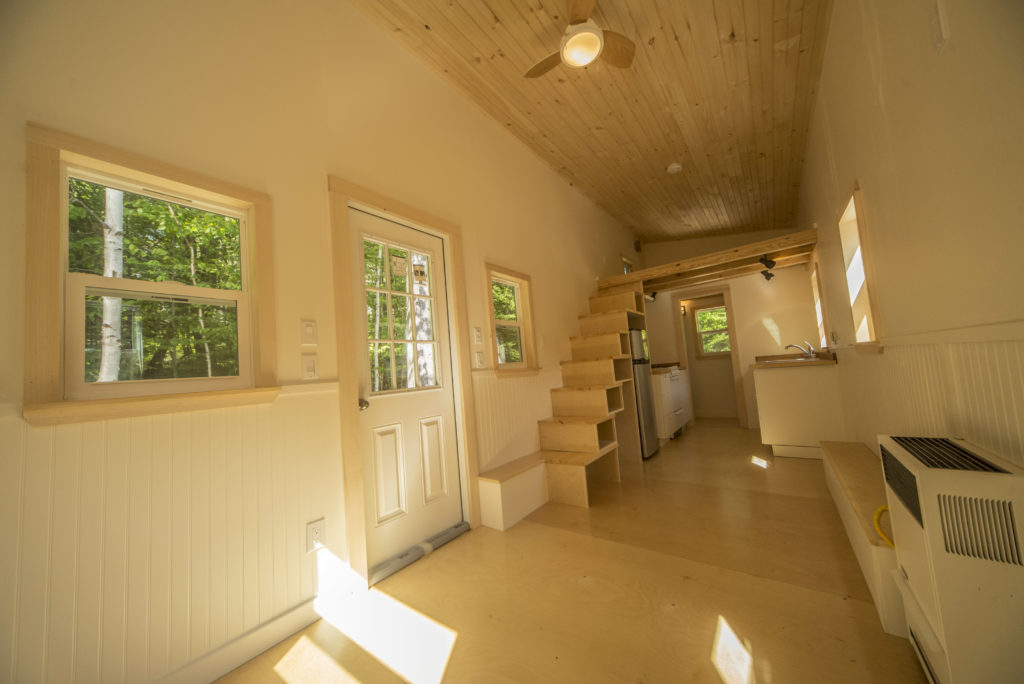 This model, entirely custom built to our client's specifications, features a Nature's Head composting toilet, a full kitchen with a 20" range and 7.5 cubic foot mini fridge, a reclaimed dining room table (supplied by the client!), under-stair cubby storage, and an 8' loft. It is ready for 120V 30-Amp electrical hook up, propane heat, and is equipped with a propane hot water heater. The interior walls are finished with ¼" plywood for a drywall-esque look that is travel ready.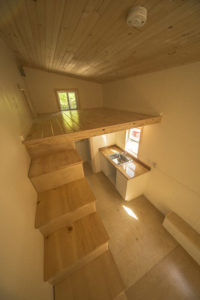 Our next build, nicknamed "the Nova", will feature a brand new Tiny House Crafters design and the shell will be ready just in time for the 2nd Big Tiny House Festival! We are ready to ditch the loft and triple the storage space, are you?!
If you are interested in checking out the "bones" of a tiny house, including the utilities, be sure to stop by the Nova to meet us, the builders and designers, and to tell us about your tiny house dreams.
In the meantime, check out our website, www.tinyhousecrafters.com, and fill out our Tiny House Builder form. We would love to hear from you!
– – –
Written by Kate Ziegler of Tiny House Crafters
Meet the Tiny House Crafters of Vermont and see their next tiny house project, the Nova, at the 2nd BIG Tiny House Festival on July 16, 2016 at The Umbrella Community Arts Center in Concord, MA.
– – –