The 3rd Annual BIG Tiny House Festival is just three months away and we're excited to announce our first tiny house!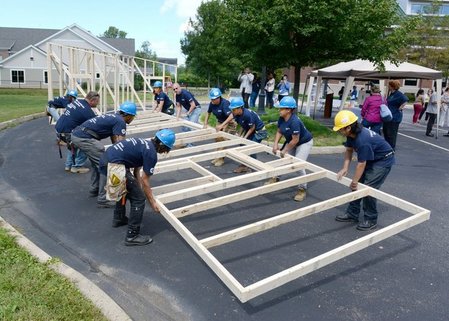 This house was built by students of YouthBuild Springfield and YouthBuild Fall River as the result of a grant awarded to the Massachusetts YouthBuild Coalition for 9/11 Remembrance.  With the grants financial support, YouthBuild students constructed two tiny homes that would be made available to homeless veterans and/or families.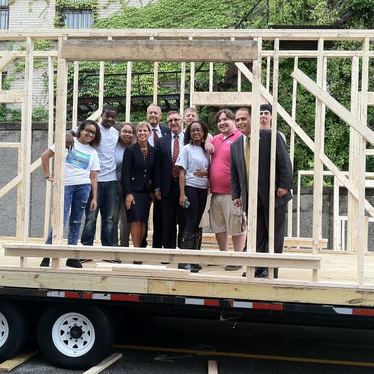 YouthBuild is a comprehensive youth development program for young people aged 16-24 who are out of school and out of work.  The program allows them to earn a high school diploma or equivalency and learn skills that leads to employment or post secondary education.
The tiny house project was two-fold: combining the service project with an academic component that, working together, was a powerful part of the student's overall education.
Service – In researching this project, the students learned that there still remains a large number of veterans who have returned from their service who are homeless. They determined that a fitting way to help solve this problem would be the construction of Tiny Homes. They worked with veterans groups to locate these homes where the veterans would also be able to receive needed wraparound services. They are especially grateful to the Tumbleweed Tiny House Company for providing a substantial discount on the trailers that will make the YouthBuildTiny Homes mobile so they can be placed in areas of the greatest need.
Education – Each of the 11 YouthBuild programs in Massachusetts instituted a year long 9/11 curriculum that was project-based to educate their students about all aspects of the 9/11 attacks and the ramifications of the aftermath. Among other teaching tools that they utilized were materials from the 9/11 Museum and Memorial in New York City. They also invited veterans and survivors of the attacks as well as families of victims to meet with students to tell their stories.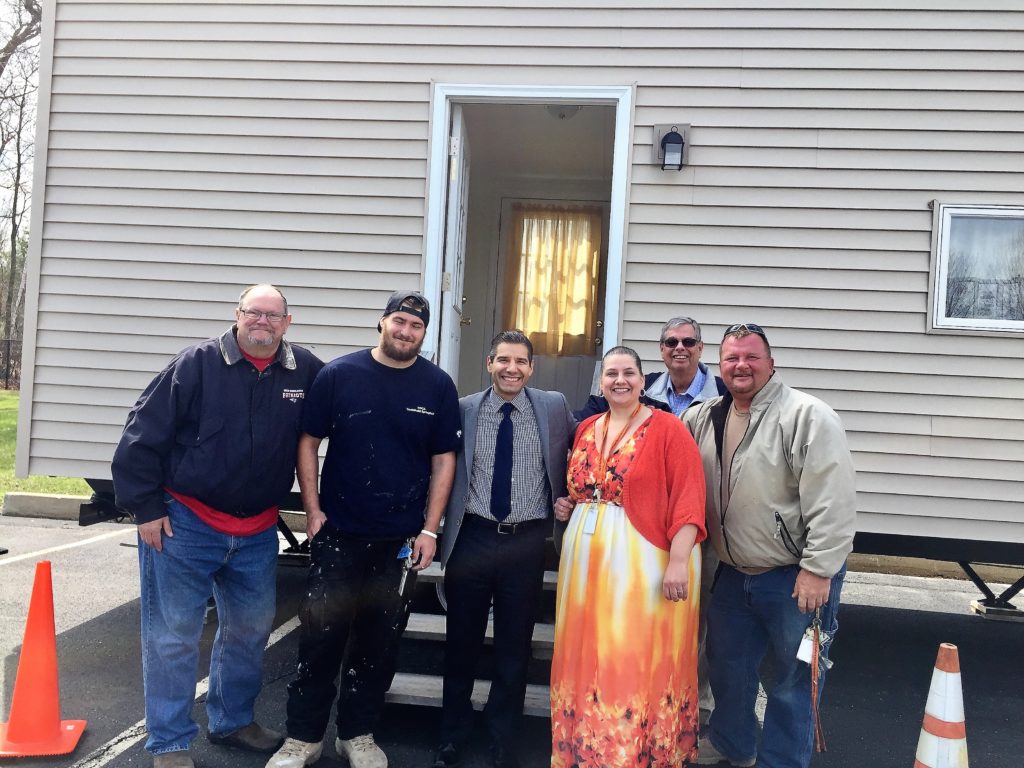 HIGHLIGHTED DETAIL
Inside there is a combination table and couch complete with storage. This was built from reclaimed pallets and turned into a space-saving convertible piece of furniture.


---
Check back soon for more photos or come see the YouthBuild Tiny House for yourself on September 23 & 24, 2017 in Stoughton, MA during the 3rd Annual BIG Tiny House Festival!
---