Hammerstone: Carpentry for Women is THE east coast venue for women to learn basic carpentry skills in a supportive, judgement free environment.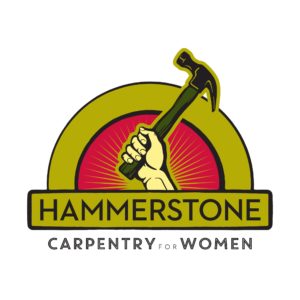 This year they'll be returning to the annual BIG Tiny House Festival after their debut in 2014 to share those skills with you!
Hammerstone will be offering two 2.5 hour workshops on Saturday, September 23: one at 12:00 pm and one at  3:00 pm. In this whirlwind class, they'll teach the fundamental skills of measuring, marking, layout, cutting (with a circular saw) and assembly while building a mini stick framed wall.  If you're considering building your own tiny house (and REALLY want to do it yourself), come to one of the two Hammerstone workshops to learn the basic skills you'll need.
Tickets for the Hammerstone workshops are $35. The workshops are open to Workshop Ticket Holders only (tickets for tours do not get you into a workshop). With only 20 slots per workshop, we expect them to sell out in advance so make sure to grab your tickets while you can!
This class is open to anyone who would like to take it.
Hammerstone will also be bringing their tiny guest house, Bitty Bot. At 16 feet long and with only 6′ 2″ interior width, Bitty Bot was built to act as a guest cottage or Air BnB venue.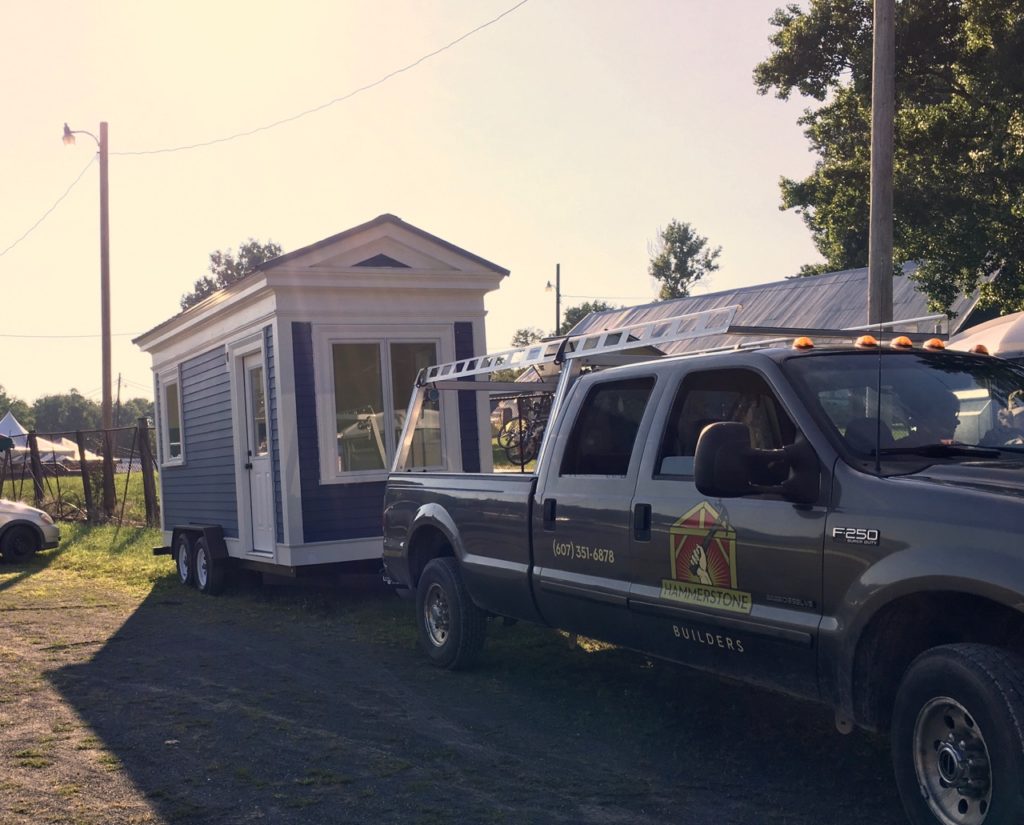 The highly detailed interior and exterior trim is reminiscent of the Greek Revival houses found in the Finger Lakes region of New York where Bitty Bot was constructed. It's insulated for 4-season living in a northern climate with 3.5″ of closed cell spray foam with a 1″ continuous foam wrap.  Indoor air quality in this tightly built small space is controlled with a Lunos eGo HRV.  The tiny house has a kitchenette, bathroom with shower, bedroom and living space.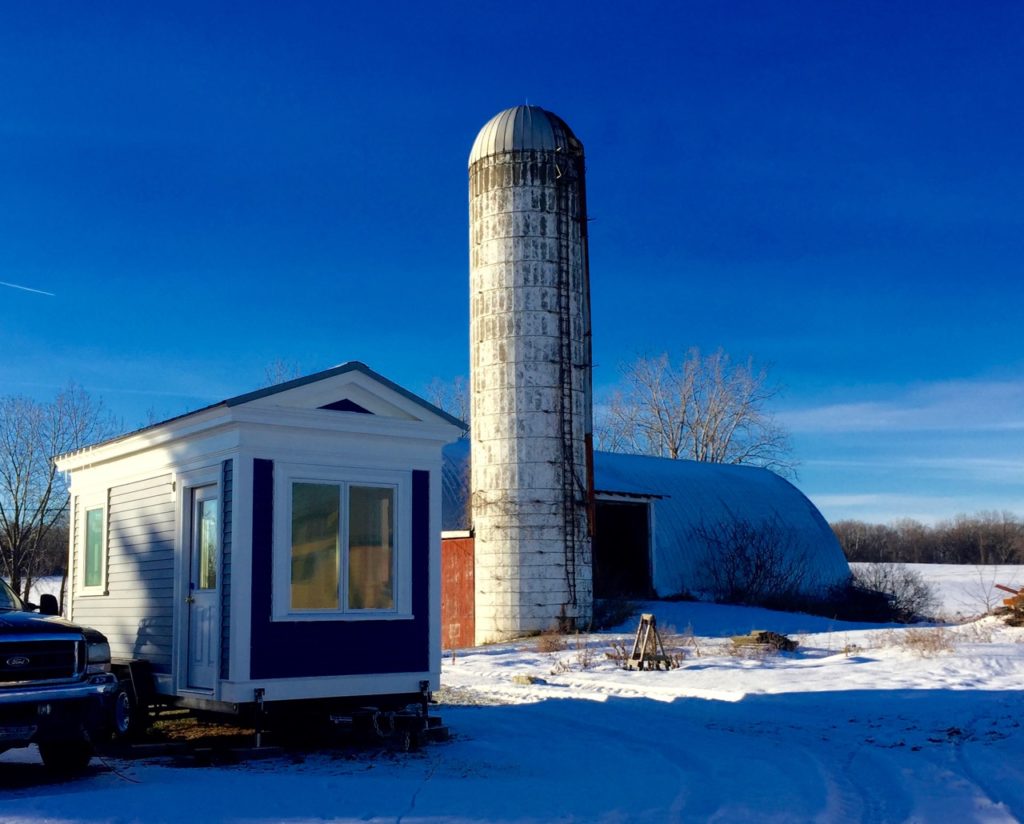 Bitty Bot, along with 10+ other houses, will be available for ticketed tours during the pre-festival on Saturday, September 23 and for free tours during the free festival on Sunday, September 24!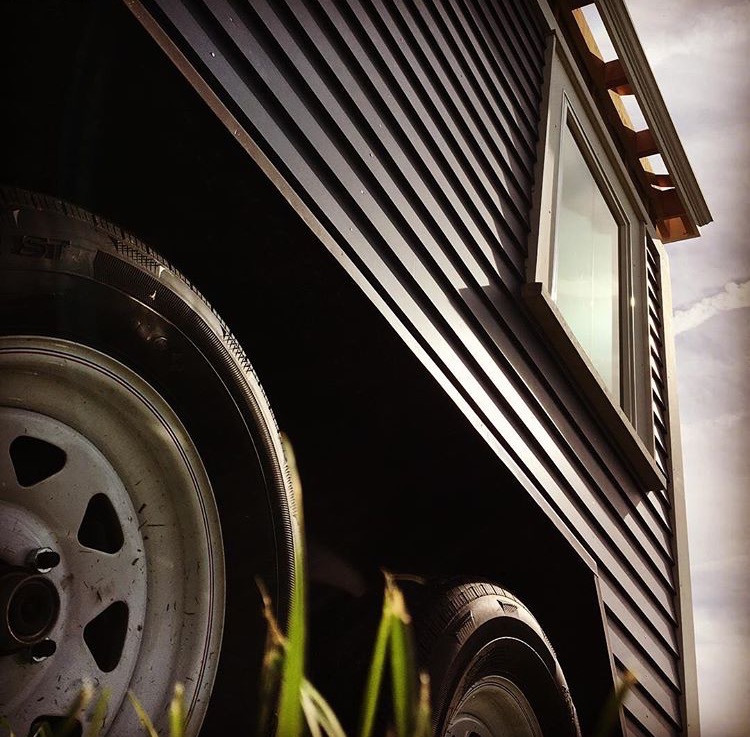 If you can't make it to the 3rd Annual BIG Tiny House Festival for their workshop, you go even more in-depth at one of their 2-day basic skills courses in Ithaca, NY.