VOLUNTEER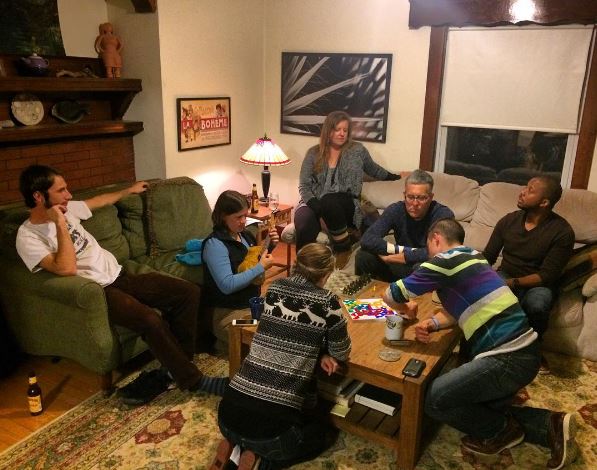 There are many ways to get involved in the Hearth Community: coming to an event, reading along with our monthly book and article selections, spending time with some of our community members, and volunteering! As Miranda's Hearth grows, so do the demands for every event. We always needs volunteers for clean-up and set-up at the Hearth Dinners and at Waltzdays. If you volunteer, you get into the event for free!
Other possible volunteer opportunities:
Designing flyers and other marketing materials
Hanging flyers
Posting events on local calendars
Anything else you can think of that might help!
If you're interested, email Miranda at mirandashearth@gmail.com.
DONATE
The Hearth Community is growing every day with new community members attending our six monthly events, our annual tiny house festival, and our annual WhatIMake celebration. Now that we have a strong community behind us, we're officially starting the location feasibility study to find our permanent land.
Support our current community efforts and our future community goals by donating to Miranda's Hearth today!