-written by Hearth Member, Robin Miller
We covered a lot of ground (pun intended) at the last Hearth Dinner. Before our journey from seed to plate at the Democracy Center, I did quite a bit of reflecting on my own adventures with seeds and plates.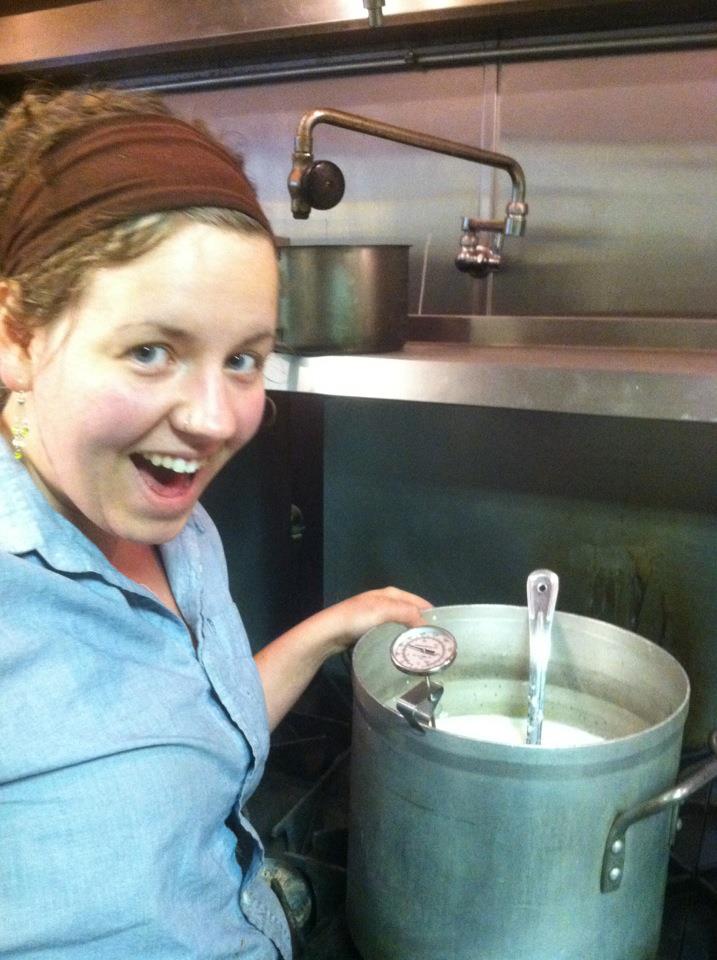 I grew up in a small town in northern Illinois where my mother, the one with the green thumb in the family, was always growing a plethora of vegetables, flowers, fruits and herbs in our yard. Although I did little to help with the growing process, I did a lot noshing on the food we brought in from the garden. Years later, when I became the lead kitchen manager of an outdoor science school in Southern California, I was faced with the tension of wanting to serve the fresh, local food I remembered in my childhood while also being under budget and geographic constraints. These constraints limited my purchasing options to a major food distributor which made it difficult to trace the journey from seed to plate of many major ingredients in the foods I prepared. In one example, I found out our cans of tomato products contained tomatoes which were grown in the lush fields of central California not far from the school, shipped across the country to be processed and packaged at a facility close to where I grew up in Illinois, and promptly transported back to California so I could use them in soups, pasta and pizza. And this was just one of many regular ingredients I used while I was cooking.
(This is me making cheese in the kitchen in California!)
Fast forward a few more years, and I found myself traveling in Belgium to build 2 raised beds for a couple who keep a beautiful permaculture garden. During the week I stayed with Hans and Karo, we ate most of our meals straight from the garden while watching the duck waddle behind the clucking chickens doing their rounds. It was idyllic.
With these stories in mind, I decided to create space for telling some stories about our own food ways at the Hearth Dinner. From these discussions, we learned that most of us in the room had friends and relatives who grew food but we were rather inexperienced growing our own food. We talked about the many reasons that people grow their own food, be it due to scarcity, health, economy, taste, nutrients, connection, education, and the list goes on and on. We then all made egg carton greenhouses, with the hope of starting our own seeds to transfer into pots or the ground.
I did some practice seed starts and this shows how they grew over two weeks. Now nearly two months later, these little seed starts will soon be delicious additions to my own plate!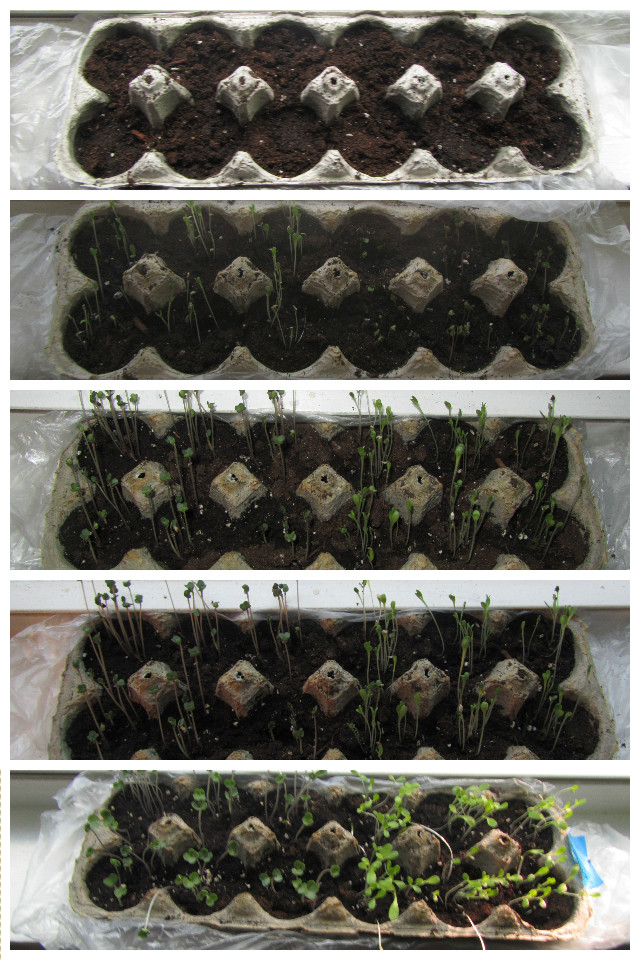 (seed start progression of kale and salad greens over two weeks)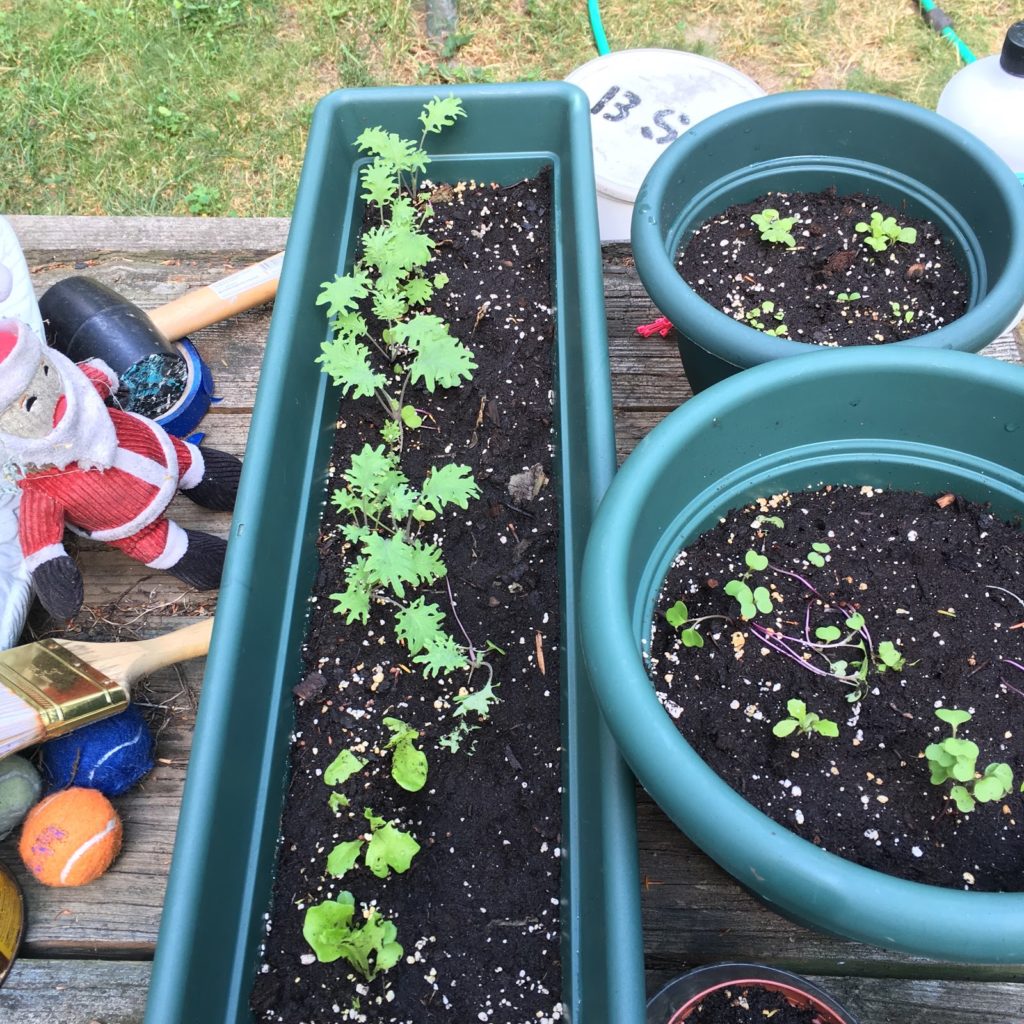 (my seedlings after about 6 weeks)
– – –
join us for this month's Hearth Dinner at the Cambridge Commons Park.  We'll be picnicking from 6:00-8:00 on August 14!