This event is sold out!
Because there are a limited number of teacups, there will be no tickets available at the door. For those of you who didn't have a chance to buy a ticket, we hope you'll join us for the Hearth's 4th Birthday Party on July 9!
---
Join the Hearth Community for our first benefit, a tea party hosted by Jaclyn Kate!
Jaclyn Kate is a Hearth Ember with a penchant for floral patterns and hosting English afternoon tea. This love started by creating her own allergen free sweets for herself and friends. After being inspired by a visit to London, the art of afternoon tea continues to captivate Jaclyn. She specializes in gluten free baking with additional vegan options so everyone can enjoy a sweet treat with their tea.
With the help of installation artist Easton Smith, we will be transforming the Democracy Center into an immersive art environment to enjoy tea and treats. You can get your fancy on with a hat from our dress up box, feed your sweet tooth, and make a flower crown.
MENU
There will be a variety of gluten free, dairy free, and some vegan foods to pair with delicious MEM tea including:
Blueberry Lemon Cardamom scones
Cranberry Meyer Lemon Scones
Clotted cream and Jams
Shortbread cookies
Cupcakes
Cucumber, herb cream cheese, avocado sandwiches
Cucumber, herb cashew cheese, avocado sandwiches
Broccoli and Leek tarts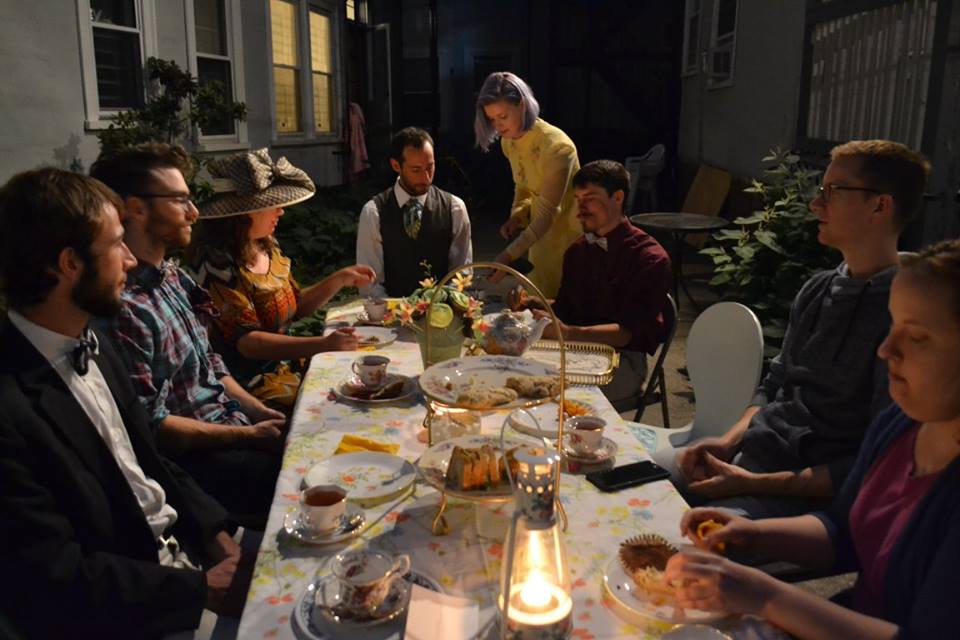 DETAILS
WHEN: Sunday, June 11 from 6:30 – 8:30 pm
WHERE: The Democracy Center, 45 Mt Auburn St, Cambridge, MA
ATTIRE: Dress to impress!  Wear your favorite fancy & whimsical outfit. Vintage of any era welcome.
We have limited seating capacity available so get your tickets now as we may be sold out at the door! 
The Democracy Center is not wheelchair accessible, please contact info@democracycenter.org or 617 492 8855 to discuss their improvement plans or your accessibility needs.
TICKETS
This event is sold out!
If you would still like to support Miranda's Hearth, you can use the Paypal Button below to make a donation. We appreciate your enthusiasm and generosity.


About Miranda's Hearth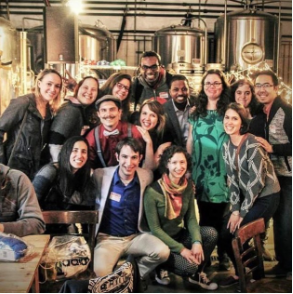 We are a multidisciplinary community devoted to empowering individuals through creative exploration and authentic relationships. Currently, we host six monthly events that each facilitate creative community building in different way: a community potluck, book club, dance night, makers night, writing night, and article discussion group. In addition to our monthly events, each year we host the BIG Tiny House Festival and put on WhatIMake, an annual day-long celebration of local makers.
Our long-term goal is to become the first community art hotel where everything from the food to the furniture is handmade by local artists. At the hotel, visitors will be able to buy what they use in their rooms, buy something similar in the gallery, or take a class to learn how to make it directly from the artist. Last year, The Hearth Community built a tiny house as a public art project. Once we have our hotel, Aubergine, the Hearthmade tiny house, will become our first hotel room.
Learn more at mirandashearth.com/about or by joining us at one of our upcoming events!